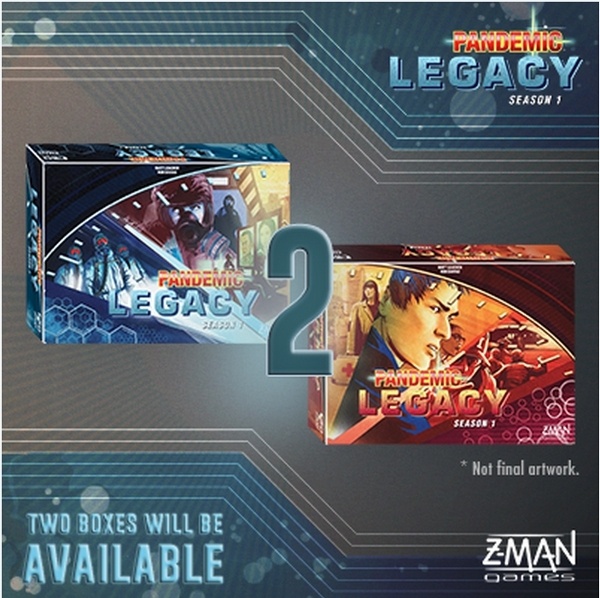 Z-Man Games has shared additional information on
Pandemic: Legacy
, the forthcoming addition to its popular disease-fighting line of strategy games. The game was announced last year (see "
'Pandemic: Legacy'
"), and now Z-Man has shared promotional artwork for two "Season 1" boxes, as well as plans for an Essen release: October 8, 2015.
The cooperative board game is designed by Matt Leacock (
Pandemic
) and Rob Daviau (
Risk Legacy
). With the new "season" subtitle, it's unsurprising that actions taken in this game will carry over into future games, and permanently shape the game world. Players are team members attempting to contain a tough virus, but it mutates repeatedly as the months go on. Each game takes about 45-60 minutes to play; a campaign will continue for 12-24 games before the story is complete. The game is for 2-4 players, ages 13 and up. MSRP was not announced.
Z-Man is currently in the midst of its international
Pandemic Survival
world championship competition, with the world finale planned for Essen 2015 (see "
'Pandemic Survival'
"), which bookends nicely with the new game launch.