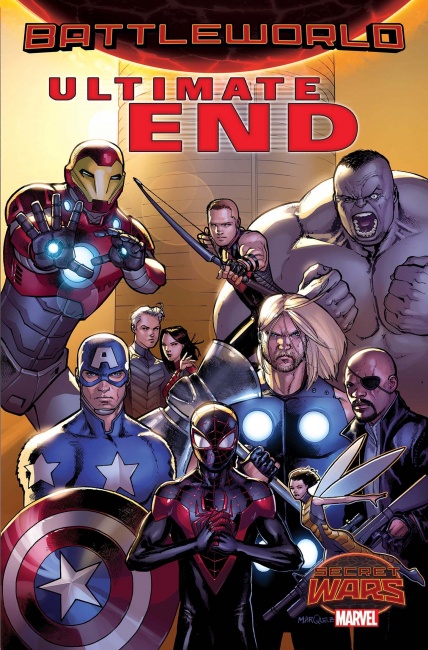 Marvel will launch
Ultimate End
, a five issue miniseries that will mark the end of the Ultimate Universe, in May, the company announced Wednesday. It will be written by Brian Michael Bendis with art by Mark Bagley, the creative team that collaborated on the first Ultimate comic series,
Ultimate Spider-Man
, back in 2000.
Ultimate End will launch Battleworld, the second Secret Wars umbrella brand (see "'Battleworld' Is Second 'Secret Wars' Umbrella Brand").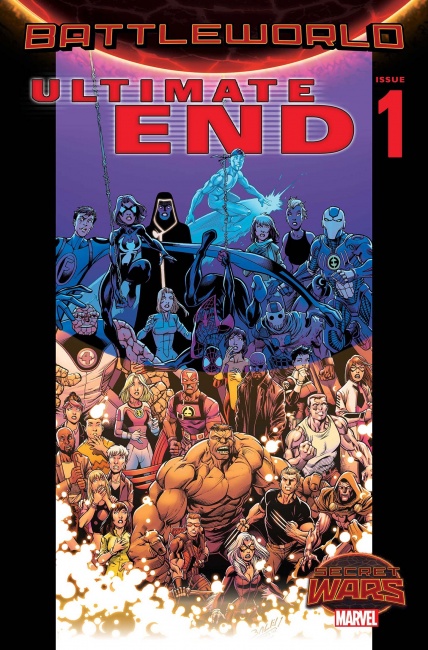 Battleworld is the melting world formed from the collision of the mainstream Marvel Universe and the Ultimate Universe in the opening hours of the
Secret Wars
(see "
'Secret Wars' Will End the Marvel Universe
"). From Battleworld, the new Marvel Universe will be fermented.