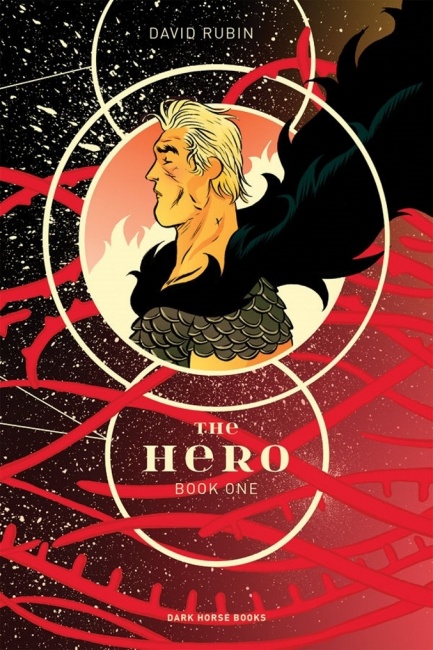 Dark Horse has announced an impressive slate of upcoming summer graphic novel releases from David Rubin, Cory Levine, Ethan Young, and Victor Gischler.
David Rubin's
The Hero-Book One
is a modern retelling of the Heracles/Hercules myth. Paul Pope (
Battling Boy
) calls Rubin "a big talent and the real deal," and says "
The Hero
is a strong statement of intent." The 288-page hardcover will feature an introduction by John Arcudi (
B.P.R.D., The Creep
). MSRP is $24.99.
Book One
will release on June 17th, with
Book Two
following in December.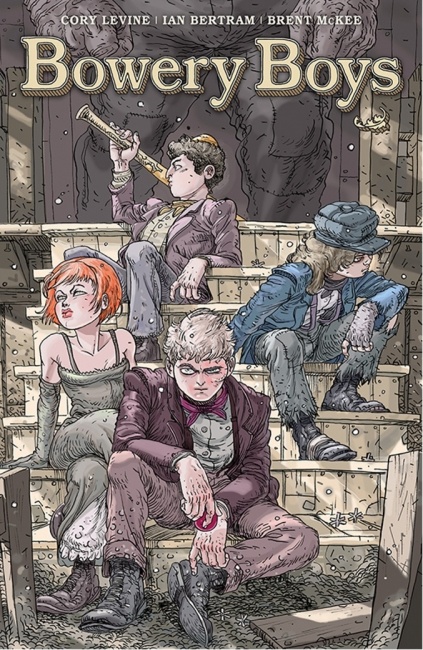 On August 5, Dark Horse will release a hardcover collection of Cory Levine's
Bowery Boys: Our Fathers.
The collection, written by Levin, with artwork by Ian Bertram (
Detective Comics, Batman Eternal
) and Brent McKee (
Outlaw Territory
), collects the first five seasons of the web comic series. Set in Antebellum New York City, young immigrant Nikolaus McGovern and his crew of street youths must battle political corruption, vicious street gangs, ardent xenophobia and more to save his father, who was framed for murder. The hardcover has an MSRP of $19.99.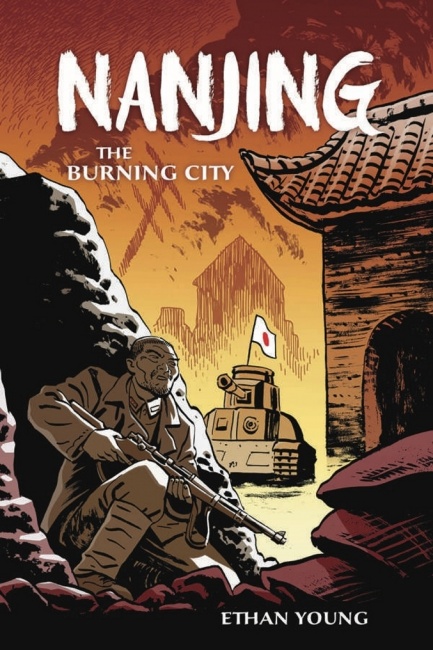 Also planned for August release is
Nanjing: The Burning City
by Ethan Young (
Tails: Life in Progress
). The OGN explores the horrors of the Nanjing Massacre of 1937, from the perspective of two abandoned Chinese soldiers trapped in the city by the invading Imperial Japanese Army during World War II. MSRP is $24.99.
Dark Horse has adapted the international hit series
Highway to Hell,
from Italian publisher Panini Comics, and will release it as the hardcover
Hellbound
in September. The crime/horror series is by Victor Gischler (
Angel & Faith, Deadpool Corps
), with Davide Dileo, and Riccardo Burchielli (
DMZ
), and will feature a new cover by Lee Bermejo (
Suiciders, Hellblazer
). Two disgraced FBI agents are sent to investigate a series of gruesome highway murders, but they find a nightmare that is much more than some garden-variety serial killer. MSRP is $17.99.