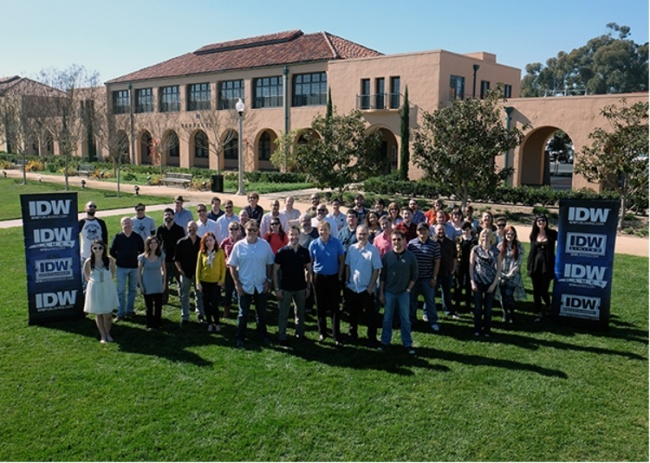 IDW Publishing has announced plans to relocate its headquarters in June 2015 due to business expansion. The relocation will also include the opening of a new comic art gallery located within the IDW offices.
IDW will relocate seven miles down I-5 to the historic Naval Training Center (NTC) in Liberty Station, located in the Point Loma community of San Diego. "We've been looking to make a move for a while," said IDW CEO & Publisher Ted Adams. "We've been expanding rapidly, and simply have run out of room. At the same time, we've been looking for a space that more accurately reflects who we are as a company. When we started talking with the NTC, it became evident immediately that this would be a perfect fit. And with the gallery, we're going to be able to show the community, and the world, just who IDW is."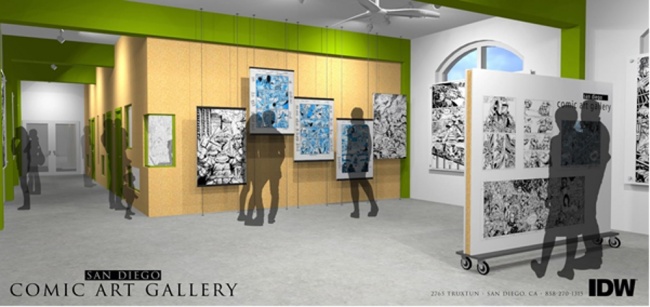 The San Diego Comic Art Gallery will be designed to educate the local community in the sequential comic book and graphic arts forms. The SDCAG will include a retail space, a gallery of original art, and actual working artists on the premises. Harry L. Katz, former Head Curator in the Prints and Photographs Division at the Library of Congress, has been named the curator. The first installation will be a showcase of local resident Kevin Eastman's (
Teenage Mutant Ninja Turtles, Heavy Metal
) work.