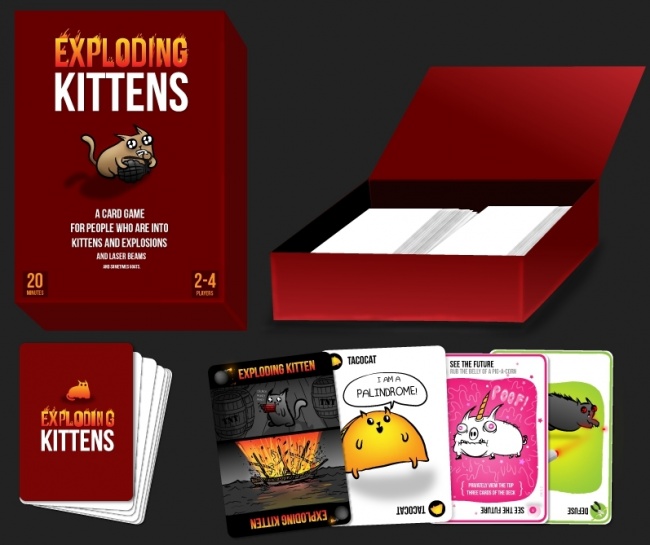 The
Exploding Kittens
card game
,
co-created by Matthew Inman of
The Oatmeal
webcomic, raised nearly $8.8 million from more than 219,000 backers, making it the highest grossing game Kickstarter of any kind, the third most-funded Kickstarter ever, and the most-backed (highest number of backers) of any Kickstarter ever.
The campaign raised $8,782,571 from 219,382 backers ($40.03/backer average) with over 202,000 backers choosing the $35 double deck package that includes a regular deck of
Exploding Kittens
as well as a separate
NSFW Deck
(see "
'Exploding Kittens'
").
ICv2 queried the
Exploding Kittens
team to find out the company's plans for trade release, but the only response was the initial comment on January 28, "We'll be approaching retail options toward the end of our campaign."