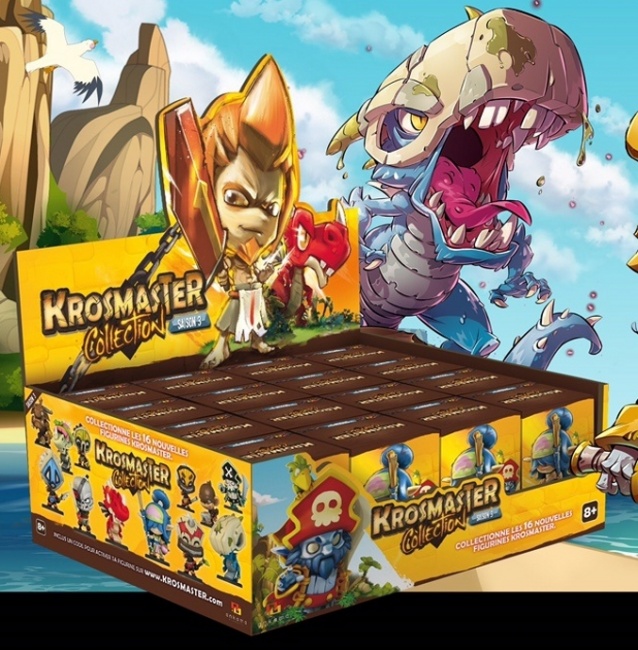 At Toy Fair, ICv2 spoke with Japanime Games' Organized Play Manager Richard Gain for updates on
Krosmaster: Season 3,
and plans for the release of
Tanto Cuore: Oktoberfest
.
Krosmaster: Season 3
booster packs for the
Krosmaster Arena
miniatures game will be released this spring. "We'll have a prerelease near the end of March for Premiere retailers," Gain said. "General release will be mid-April." The
Season 3
miniatures have an island theme, and will feature the undead Piwates, the savage Kanniballs, the brutal Minotors, and the dragon-tastic Dreggons. The blind booster 12-pack display will have a MSRP of $8.00/pack.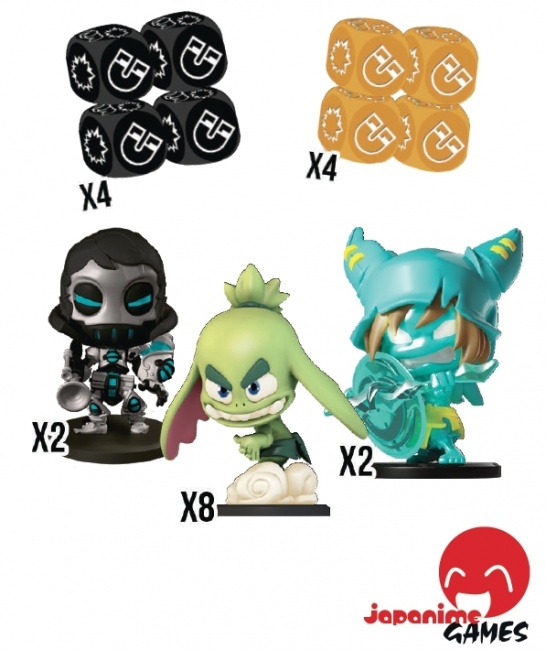 The prerelease will also be the premiere of the new
Black & Gold
Tournament Kit
. "It will include tokens for our
Season 2
and
Season 3
miniatures, as well as terrain for the new map boards that are coming out," Gain said. The kit will include 4 sets each of the new black and gold dice, 8
Young Ogrist
promo figures, 2
Arthur Bine
promo figures, and 2
King Yugo
promo figures.
"We also plan a retailer contest," Gain said. "The store that does the best retailer display or decorates their store will win an exclusive (1 of 1000)
Krosmaster
resin board as a prize." More details will be forthcoming.
Wakfu, The Animated Series
began streaming on Netflix last fall. The two-season, 52-episode anime is based on the
Wakfu
online game as well as the
Krosmasters Arena
miniatures game. "We have a set of miniatures of all six main characters from the show," Gain said. The
Krosmaster Arena: Brotherhood of the Tofu Expansion Pack
was released in December (see "
'Krosmaster Arena' Winter Releases
"
).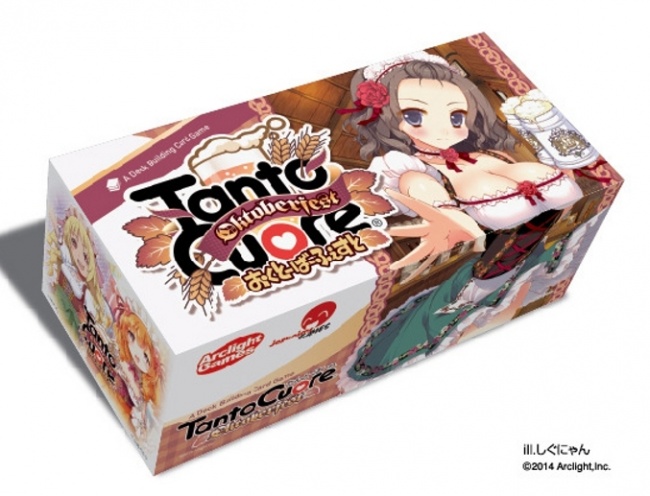 Also planned for April release is Japanime's deck-building card game
Tanto Cuore: Oktoberfest
(see "
'Tanto Cuore: Oktoberfest Edition'
"). The release will coincide with the new second edition printing of other
Tanto Cuore
sets, which will include larger text. "We'll be doing special restock kits for retailers," said Gain. "It will include promo cards and playmats. Retailers will have to contact Japanime directly for that package."