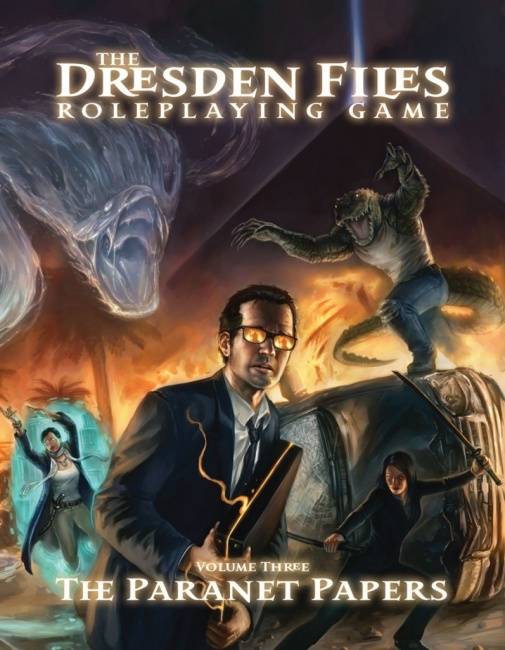 Evil Hat Productions has announced
The Paranet Papers
, a new supplement for its Origins Award-winning
Dresden Files RPG
based on the bestselling novel series by Jim Butcher. Evil Hat is also offering a free digital download to consumers who preorder at brick-and-mortar retailers through its "Bits and Mortar" program (see "
'Atomic Robo' B&M Promotion
"). Release is planned for June 1.
The Paranet is an organization formed by the forces of good to fight enemies like the Fomor, the Red Court and the Denarians. Players can travel to new locations like Las Vegas and South America and team up with characters from
Turn Coat
and
Changes
. The 372-page hardcover has an MSRP of $50.00.
The
Dresden Files RPG
utilizes Evil Hat's popular
Fate Core
system, which is currently ranked at #5 on ICv2's most recent Top 5 Roleplaying Games chart (see "
Top 5 Roleplaying Games--Fall/Holiday 2014
"). The game system was popular enough that Jim Butcher actually approached them and offered them the RPG license for adapting his books (see "
'Dresden Files' Driven by 'Fate'
").