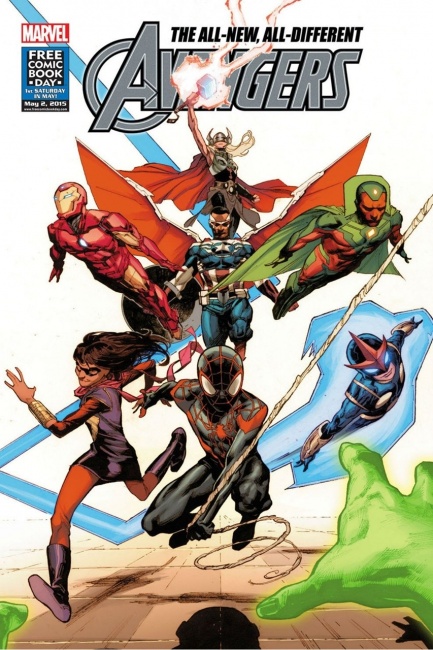 Marvel Comics has released two covers for post-Secret Wars teams, showing very different line-ups for the Avengers and Inhumans.
The All-New, All-Different Avengers features the new Thor and new Captain America (Sam Wilson), as well as The Vision, Nova, Ms. Marvel, Ultimate Spider-Man (Miles Morales) and "an" Iron Man (Wired's phrase). Mark Waid will write, with Mahmud Asrar (Supergirl, Wolverine & the X-Men) on art.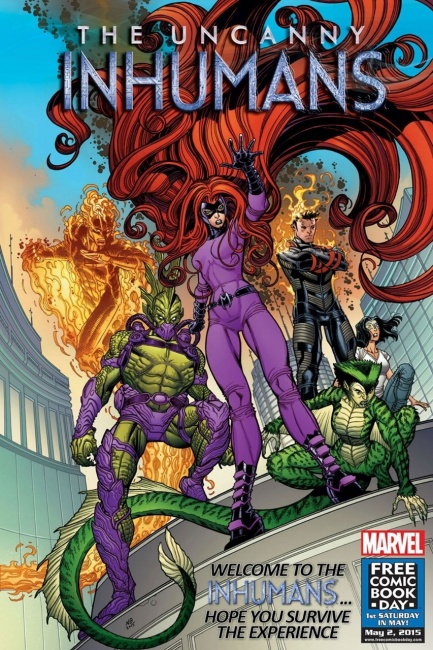 The Uncanny Inhumans
cover shows Medusa and Triton, along with newcomers Naja, Inferno, and Iso. The team will also be joined by Johnny Storm. The title will be written by Charles Soule (
Inhumans, Death of Wolverine, Swamp Thing
). The artist was not announced.
Both titles will launch on Free Comic Book Day, along with Secret Wars #0 (see " FCBD 2015 Gold Comics Announced").