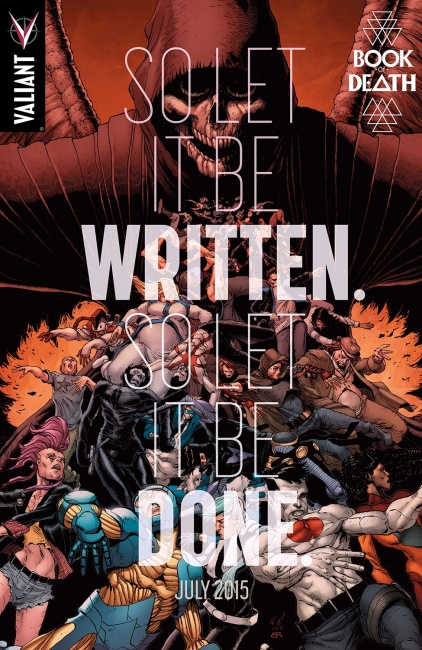 Valiant announced its summer event series and a new way to introduce its characters to new readers at Emerald City Comicon. The event series, Book of
Death
, will launch in July. The teaser artwork is by Robert Gill.
Valiant also announced that as part of its 25th Anniversary celebration (see "Valiant Plans 25th Anniversary Offerings"), it will launch Valiant Origins, an animated web series in which each episode will introduce one of the company's characters. The first episode will introduce Bloodshot. Valiant Publisher Fred Pierce laid out the strategy. "The web series will be a one-stop destination to find out who Valiant's characters are and can quickly get new readers up to speed on the heroes and villains that will be at the forefront of Valiant's publishing line in the months and years to come," he said.
Episodes will be released every other week on Valiant's YouTube channel.