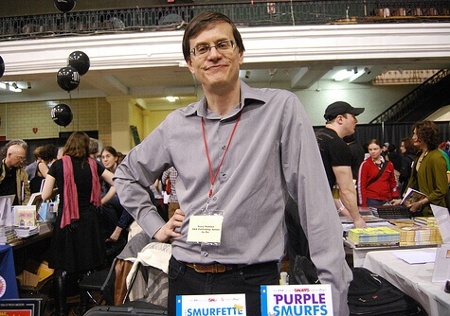 We recently caught up with Papercutz Publisher Terry Nantier and Editor-in-Chief Jim Salicrup to talk about the changes they've seen in the market for kids graphic novels since they founded the company 10 years ago and their plans for the future. In Part 1, we talk about the market for kids titles, the changes at Papercutz, and which titles are working the best. In Part 2, we talked about the publisher's plans for Fall, including a graphic novel adaptation of Stan Lee's Zodiac Legacy, a new Disney Graphic Novels series, classic Dennis the Menace collections, the launch of Nickelodeon Magazine and comics, and more (with previously unreleased images).

Click any image for larger view.

This is the 10th anniversary of Papercutz?
Terry Nantier: That's correct. We launched early 2005 with Nancy Drew and The Hardy Boys, which did great.

What's changed in the kids' graphic novel market over the past 10 years?
Nantier: It's certainly grown very positively. When we first started we really were pioneers (but not complete pioneers). We were taking our cue from the success of manga to kids and taking certain elements from that, but the whole idea of Papercutz was to expand how manga was doing well with kids to a much wider audience as opposed to a sort of fringe, interested-in-Japanese-culture sort of thing, really trying to take something that would have mass appeal to the tween audience. Nancy Drew and The Hardy Boys were the best way to make that statement. Everybody's grown up on that; everybody knows it. It's absolutely American apple pie. We definitely got a lot of publicity for bringing it into comics for the first time and we were using the manga style.

We've since evolved quite a bit; we're not that dependent on having to be in a manga style. Our books are bit bigger. They used to be in the manga market size, 5 by 7 1/2, now we're 6 by 9 and we're even doing some bigger than that. There's widespread acceptance for comics being a terrific way to get kids to read. It's been wonderful to observe, and it's been great that it continues to grow.

Jim Salicrup: When I was at your seminar before New York Comic Con, was that the first time that you broke out kids comics as a big part of the market share?

Yes.
Salicrup: It was 10%?

Of trade. It's a bigger percentage in libraries, a bigger percentage overall of the business, but of trade, 10% is kids (see "Highlights from the 'The ICv2 White Paper'").
Salicrup: That was exciting. It seemed like, especially for the comics market, that there were quite a few comic book retailers that thought comics for kids were very important, but I think that they were in the minority. I think it's grown considerably. With the success of our titles and those from other publishers as well, it's continuing to grow and that's very encouraging for us.

You mentioned that you've changed your format since you started. What were the lessons that you learned about format that caused you to go a little bigger in trim size than you started?
Nantier: It's a matter of value and what consumers perceive as a good value. We felt that we're doing that manga [size] and putting a lot of pages into the graphic novel, but we're doing full color too.

Obviously that's pretty expensive so it felt like we were driving ourselves crazy doing hundreds of pages in full color like that and still at that smaller size. People weren't perceiving the value of the book like they would in a larger format. It was an exchange that way and besides it's better to have more space. Comics do better in a bigger format anyway; they can express themselves better.

Salicrup: I think consumers may have thought they could have gotten two comic books instead of one Papercutz trade paperback, whereas in reality they would have gotten more pages for less money from the Papercutz book. But the idea of buying two things instead of one thing is what we were trying to resolve by going with a larger size, with actually fewer comics pages compared to our original format. I think that just fits better in the comic book market.

Your advertising says that Papercutz is the #1 kids graphic novel publisher. What's that based on?
Nantier: We've achieved some pretty high numbers there with Geronimo Stilton, with over a million sold, with Ninjago, Smurfs, and a number of other properties. Nancy Drew and The Hardy Boys have all sold over a half million, and we are the only ones doing only graphic novels for kids. We're not going all across the board with all ages, we are really specialized in kids comics.

You mentioned earlier that you were targeting a tween audience. Is that the sweet spot for your titles?
Nantier: It's really 8 to 12. That's what we've been targeting all along for Papercutz itself. We've launched an imprint, Super Genius, which gives us a chance to go older with some things which we'll be adding to (see "Papercutz Plans Launches, Support"). We just added Neil Gaiman, but Papercutz itself has been primarily 8 to 12. And as Jim likes to say, it's really all ages in a true sense.

Salicrup: We try. Some of our books such as Ariol and Ernest & Rebecca I think are all ages in the sense of a Pixar movie appealing to both young and old. Obviously some of our other titles skew to some that are younger than others, some are little bit older, but pretty much 8 to 12 seems to be our audience.

How have things changed in the libraries in the past 10 years?
Nantier: They've certainly been champions of graphic novels for kids, so that's been really wonderful. They were already going in that direction when we started, but our efforts at making comics for kids were very well received from the start. Still we get that reaction to this day, of seeing Nancy Drew and 'Oh wow, it's in comics.' They're still discovering that to this day, and they're really excited about that. They think that this is a wonderful way to get kids excited about reading. That has always been an important aspect of our marketing and our sales, more so in some series than in others.

Salicrup: I would say what Terry's been saying, is that the support from libraries has been good since the beginning, probably more so than even from the comic book marketplace, which has been the one that's probably changed the most. That's steadily improved and continued to increase, whereas libraries seemed to love us from the start, partly because we're very conscious of their needs and we try to present books that are incredibly accessible.

Almost all our titles, I would say 99%, are self-contained stories done in a very super-clear, very easy to read style. Some of the other comics with more experimental-type layouts can be difficult for people who don't have a lot of experience reading comics to simply read them.

I remember they used to talk about the Ernie Bushmiller Nancy comic strips as being impossible; it takes more time to not read it than to actually read it, it's so clear. I think with material like The Smurfs, the storytelling is so perfectly clear and inventive and maybe closer to comic strips where the balloons and captions are all at the top of the panels. It's very clear which characters are speaking. The artwork is done in a way that it's very accessible to new readers. Librarians and teachers like to say our comics and our books are very helpful for the so-called "reluctant readers." I think that it's just that ease at being able to read them.

What is the percentage of kid graphic novel business that Papercutz does in libraries?
Nantier: Overall for us we're looking at 15 to 20% and some books it's 20 to 25%. Some books that get into mass market, obviously libraries become a smaller percentage. It's in that range.

What are your bestselling titles or groups of titles?
Nantier: Right now we're in transition and we're looking forward very much to the addition of Nickelodeon (see "Papercutz Inks 'First Look' Deal With Nickelodeon"). We're very busy putting together the magazine which will launch in June, and we're already looking at a circulation of over 100,000 into newsstands; then the graphic novels start this fall. As I mentioned, we have perennial bestsellers like Geronimo Stilton that continues to sell 100,000 or more copies a year. We surpassed a million a year ago on that. The Smurfs continue to sell frontlist and backlist, we're looking forward to the movie coming out (see "Best in Shows--Q1 2017"). We continue to sell Nancy Drew and The Hardy Boys, but we have other series that continue to be strong.

Obviously up until recently what was strong for us was Ninjago. We sold over 2 million of those; that did great. That's kind of cycling out at this point (see "Papercutz Loses Lego License to Little, Brown").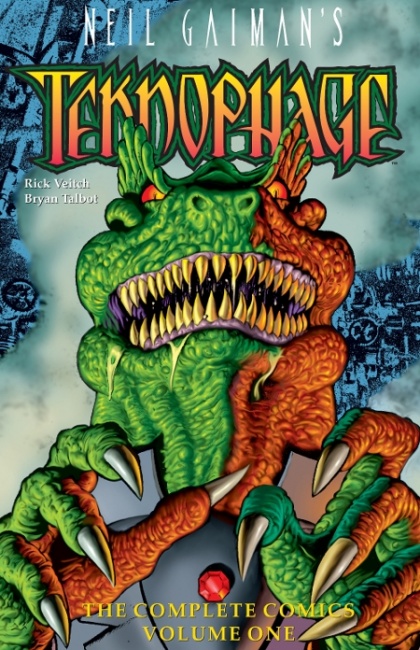 Now we're just launching the whole new Neil Gaiman series of books that he had conceived for Tekno Comix back in the 90s and hasn't been seen in ages. We had a great launch on that which is adding quite a bit to the Super Genius line, specifically.
Salicrup: One of the surprise hits we have now is the first title that Terry edited for Papercutz when we managed to steal him away from NBM. He found this property, this artist, Deb Lucke, and she created
The Lunch Witch
for us (see "
Papercutz Announces More Releases
"). It's gotten rave reviews everywhere.
Nantier:
A number of starred reviews.
Salicrup:
And the sales have been, if I'm not mistaken, rivaling the
Ninjago
sales, which is making us incredibly happy.
Nantier:
Our first print run is over 10,000, which for an author who is not that well known to begin with is a terrific launch. It's flying off Barnes and Noble's shelves, so we're doing great there. It's the kind of book that once you see it you just fall for it instantly. It's a very funny concept. People should check out the brand new lunchwitch.com site that we launched to give you a great feeling for what the book is like.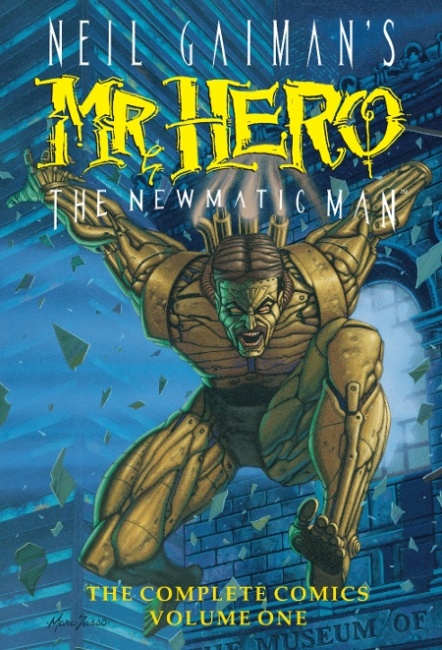 What suggestions do you have for retailers looking to merchandise a kids graphic novel section in their stores?
Nantier:
Well I've certainly seen, going to ComicsPRO every year, some retailers really taking the lead and creating a fun little section for kids, even with children's furniture around in a corner where they can sit down and enjoy some reading for a little bit. Obviously having that section and having it well and clearly identified, even with that kind of little nook, is a great way to go. But even thinking more about having activities for kids that can attract them and attract the whole family in is even better. So those are very good directions to go in encouraging that more family audience to come in. These stores are becoming less dependent on the Wednesday trade. They get a real bump on weekends with families coming in. I think that's a shrewd way to operate for any comics store.
Salicrup: Far be it for me to tell a comics retailer how to run his business, but then there's lots of examples across the country of ones that have really championed kids comics. They certainly know what they're doing. I would suggest retailers who want to improve their kids' comics sales look at what those guys are doing.
One of the most obvious things to me is that a lot of Papercutz titles appeal to girls. If they carry the titles but they're tucked in the back somewhere, is there anything just by looking at the outside of the store that's inviting to kids, especially girls, to come in knowing that there's something in there for them? I think the stores that do the best with kids have addressed that issue and are seeing positive results for their efforts.
Click here for Part 2.