Hoping to replicate the success of its June 2014 wave of sexy retro DC Bombshell variant covers (see "DC Plans Bombshell Covers"), DC Comics has announced a varied wave of DC Bombshell-themed products featuring classic pin-up designs for August, including a new comic book series, two statues from DC Collectibles (see "DC Collectibles Reveals 2015 Lineup"), a second wave of Bombshell variant covers, plus the addition of Bombshell characters to the DC Online Game, as well as licensed Bombshell products from Cryptozoic, Bioworld, At-a-Boy, Quantum Mechanix, and Diamond Comics.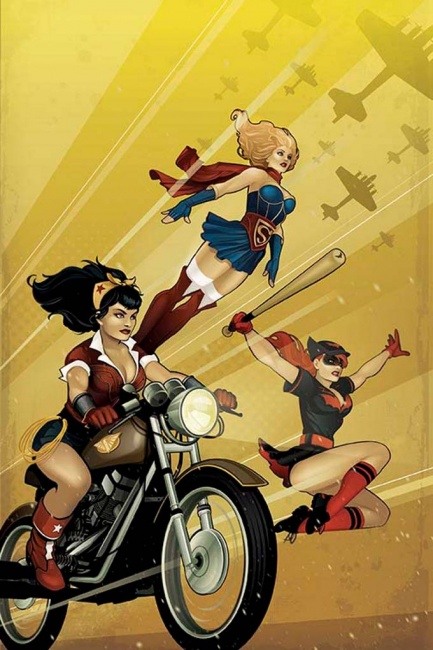 The comic book, which is called
DC Comics Bombshells
will join the publisher's "Digital First" lineup in August with the publication of
DC Comics Bombshells
#1 written by Marguerite Bennett and drawn by Marguerite Sauvage, which introduces retro bombshell versions of Batwoman, Wonder Woman, and Supergirl in an exciting saga that takes place in an alternate reality in which superpowered female heroes are on the front lines of World War II. The full line of
DC
Bombshell
characters will be introduced as the comic series unfolds during the coming months.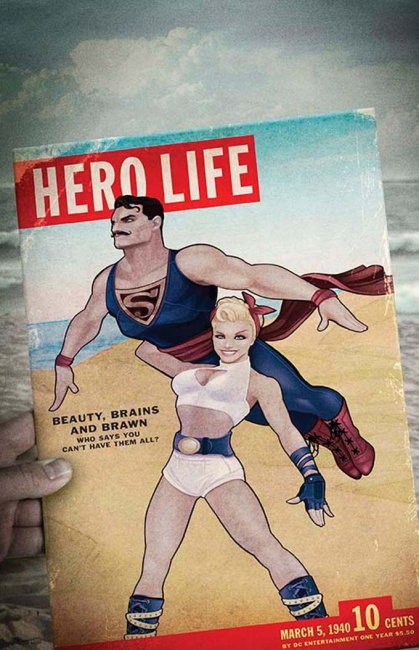 Also due in August will a second wave of variant
Bombshell
covers that expands to include a cast of iconic DC characters like Aquaman, Batman, Cheetah, Dick Grayson, Green Lantern, Huntress, Killer Frost, Power Girl, Ravager, Raven, Superman, and Sinestro.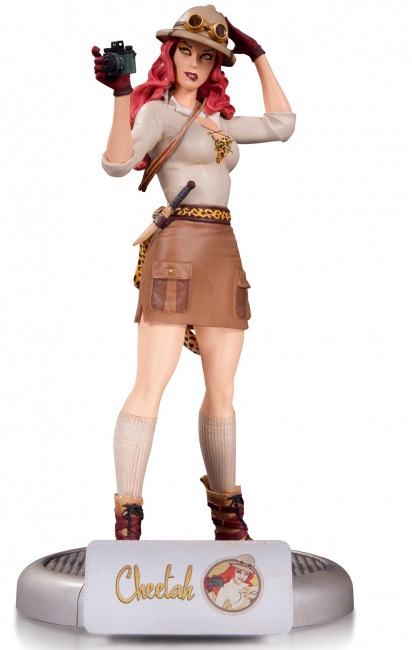 DC Collectibles will also be soliciting for a couple of new statues in the
Bombshell
line, featuring the Cheetah and Killer Frost characters. The two new
Bombshell
DC Collectible statues were designed by Ant Lucia and sculpted by Tim Miller and Sam Greenwell. The
Cheetah
and
Killer Frost
statues will ship to retail in 2016.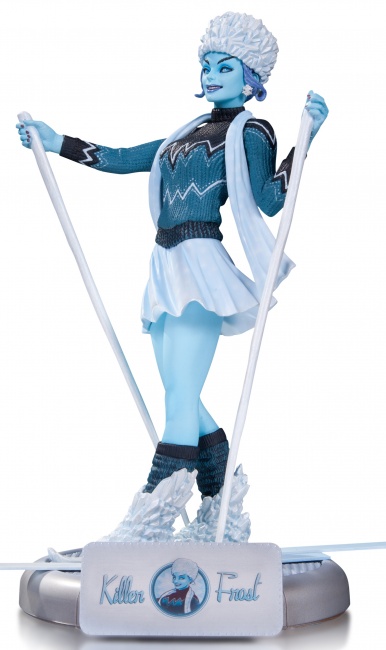 Other licensed
DC
Bombshells
items that are part of this August expansion of the line include PVC figures from Cryptozoic, buttons from Diamond Comics, apparel and accessories from Bioworld, and posters from Quantum Mechanix.
In addition players of the DC Universe Online game will be able to play as Bombshell characters in a unique new episode that will allow players to jump in beside them.