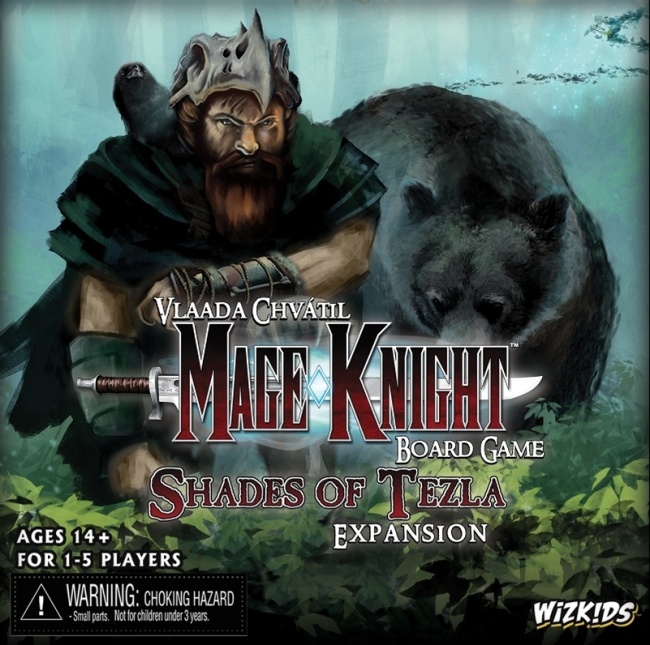 Shades of Tezla
, the third expansion for WizKids'
Mage Knight Board Game,
is expected to release in July. The expansion chronicles the war between the Avatars of the wizard Tezla as the druid Braevalar seeks to end the destruction of his beloved forest.
The expansion features a new playable Mage Knight—Braevalar the druid—along with two new Faction Leader Avatar dials. New location, faction, and enemy tokens are also included, more than 60 tokens in all. Rules for playing with five players and new scenarios for the game round out the set.
As an expansion, a copy of the Mage Knight Board Game is needed to use Shades of Tezla. MSRP is $29.99.
Originally released in 2011, the Mage Knight Board Game ranked seventh on ICv2's list of top hobby channel board games as recently as summer 2013 (see "Top 10 Board Games--Summer 2013").
The first expansion, The Lost Legion was released in late 2012 (see "'Mage Knight Board Game' Expansion"). The second expansion, the smaller Krang Character Expansion was released in late 2013.