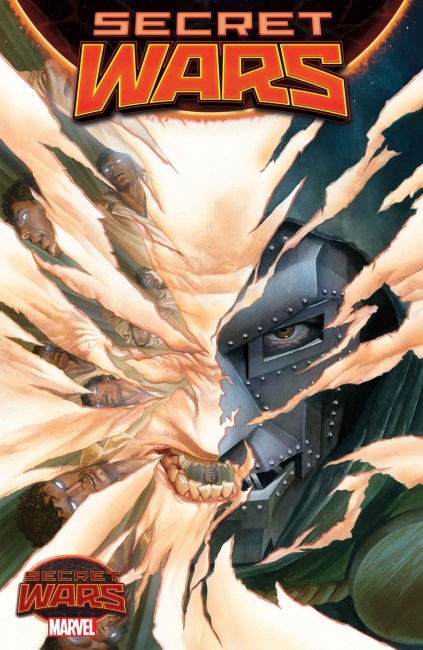 Over the last four weeks, Marvel has announced 27 delays on collections, 22 of them for four weeks or more, and 53 delays on
Secret Wars-
related titles. And the rest of the line was not immune; ten delays were announced on
Star Wars
titles (one of them a collection) during that period, and 19 on other titles. While a handful of those delays represented multiple delays on single books (e.g., a book might have been delayed a week at first, and then another week later), most reflected individual issues delayed.
The delays on collections were particularly dramatic. While five of the delays were just for a week or two, 22 of the 27 delays were for four weeks or more, and some were for much longer.
Dexter Down Under
was delayed six months, to March 2016;
Deadpool: Flashbacks
and
Fallen Son: Death of Captain America
TP (New Ptg.) were delayed five months (to January and February of 2016, respectively), and
Death of Wolverine
TP was delayed four months to January. Since these volumes are collecting previously released material, delays are not due to creators missing deadlines, but to issues, or decisions, internal to Marvel.
The
Secret Wars
titles started to slip after the core titles were delayed; the books in a complex storyline like this have to come out in order, after all. With such tight continuity between the titles, once the schedule starts to come apart, it quickly cascades to affect many other titles.(For example, last month Marvel delaying Brian Michael Bendis'
Uncanny X-Men
#600 for "editorial and commercial reasons" until after
Secret Wars,
see "
Marvel Teases Post-'Secret Wars' MU
.")
Secret Wars
#4 has now been delayed two weeks,
Secret Wars
#5 has been pushed back six weeks, and
Secret Wars
#6 for three weeks. With such long delays on the core titles, it wouldn't be surprising to see more delays on related titles as we get closer to their release.
Marvel declined comment on the reasons for the delays in the release of
Secret Wars
titles, or more generally on the delays in the broader line, or on the potential impact on retailers.
Diamond Comic Distributors VP-Sales and Marketing Roger Fletcher told ICv2 that the delays in a big crossover event aren't unusual. "I'd think some delays aren't unexpected when orchestrating a cross-over as ambitious in scope as
Secret Wars
."
As to the cumulative impact of Marvel's delays, Fletcher pointed to the sales on Marvel titles. "[W]hile we understand that delays can be frustrating, the feedback we're getting is that Marvel's titles are performing very well in the marketplace."
There are always plenty of new comics to sell in this season, and as some have pointed out, this will provide more time between issues for consumers to absorb the large number of
Secret Wars
titles being released and may actually improve sell-through. The delays on collections are obviously a separate issue, and while we wonder what could be causing such a significant number of delays, with Marvel releasing around 40 graphic novel titles a month, this number of delays over a period of several months is not a huge percentage of its total.
But all together there's still been a lot of Marvel dollars moved to later weeks this summer. It will be interesting to watch what impact, if any, this has on the marketplace during the busiest comic season of the year.