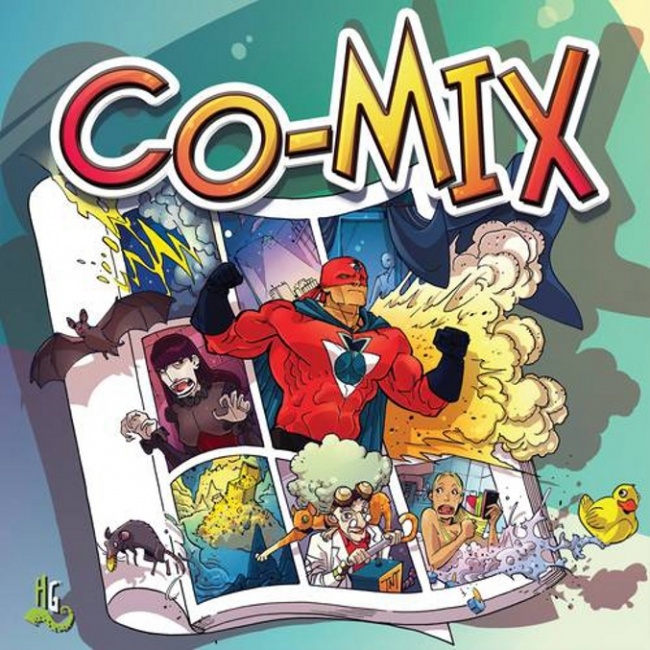 Ares Games and Italian game publisher Horrible Games will co-publish a worldwide English edition of Lorenzo Silva's comics storytelling game Co-Mix this October.

Co-Mix is a storytelling game for 3-10 players, where participants construct the story with cards from their hands which represent different panels of a comic book. Players must quickly create a simple plot, mixing the panels they have, and follow the assigned title-theme of the story. Then they must tell their story to the other players, who review and vote on the results with tokens to indicate the most original, most exciting, or best composed story. The player who scores the most points wins.

The game is for 3-10 players, ages 8 and up, and plays in 30 minutes. Tentative MSRP is $29.90.

Silva was one of the designers of the Dungeon Fighter series (see "IELLO Rescues 'Dungeon Fighter'") as well as Steam Park. The game will feature art by Matteo Cremona, coloring by Max Rambaldi, and graphic design by Antonio del Bono. Co-Mix was published in 2014, and had a limited English language release in Europe.

Ares Games has two other board games planned for fall release (see "Leo Colovini's 'Odyssey--Wrath of Poseidon'").