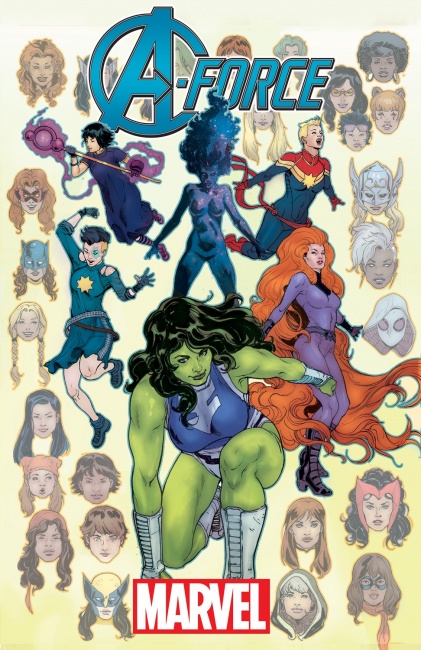 Marvel has announced the new ongoing
A-Force
series, written by G. Willow Wilson, will launch this fall.
(Click image for larger view.)
The all-female Avengers team: She-Hulk, Thor, Captain Marvel, Medusa, Dazzler, Nico/Sister Grimm, and new character Singularity, was introduced as part of Secret Wars (see "All-Female Avengers Team for 'Secret Wars'"). The title debuted at #6 on the May direct market chart, selling more than 114,500 copies (see "Top 300 Comics Actual--May 2015").
The series will be written by G. Willow Wilson (Ms. Marvel, X-Men), with art by Jorge Molina (All-New X-Men, Thor), and a first issue cover by Victor Ibanez. When Singularity discovers the fate of the universe is threatened by a mysterious new villain, she calls on A-Force to help her. Specific release date was not announced.
A preview of the Secret Wars: A-Force #1 can be seen here: "Preview: 'A-Force' #1."