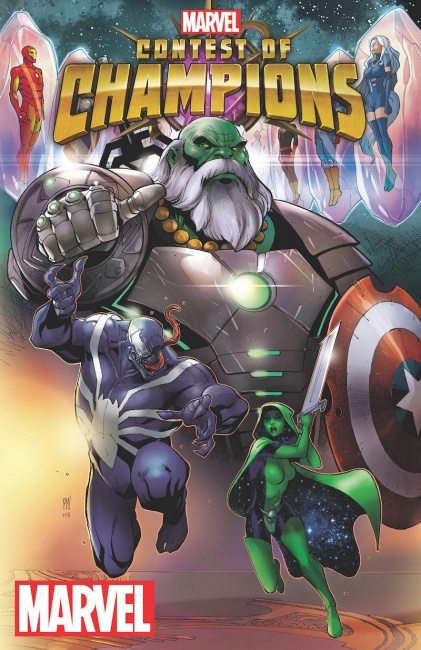 Marvel comics will launch a new comic in October based on the Contest of Champions video game from Kabam, which itself is based on a 1980s Marvel comic, CNET is reporting.

(Click any image for larger view.)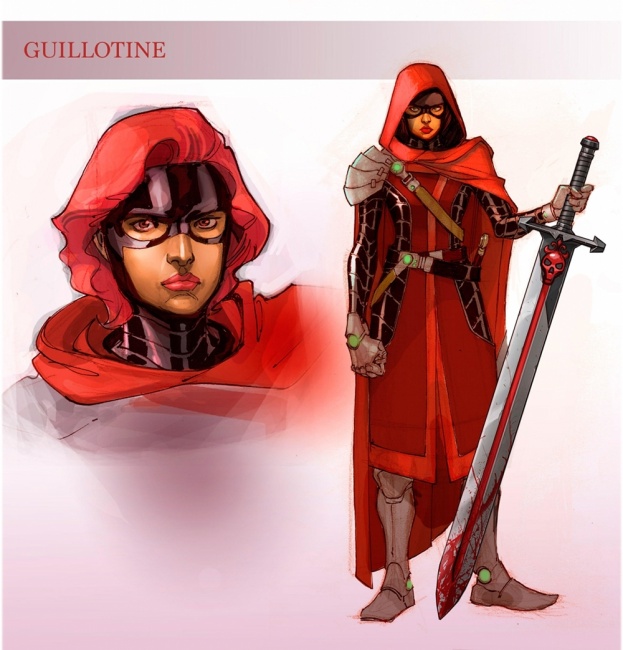 The comic will be written by Al Ewing (
Mighty Avengers, Loki, Agent of Asgard
) , with art by Paco Medina
(Nova, Legendary Star-Lord
). The story will follow the plot of the video game, which sees various Marvel superheroes including Captain America, Spider-Man, and Iron Man kidnapped and forced to fight by a mysterious figure known as the Collector. The comic will tell "behind the scenes" stories of what happens to the heroes when they aren't actively involved in fighting in the game. A new character, Guillotine, whose powers come from a magic talking sword that has been in her family since the French Revolution, will all join the mix.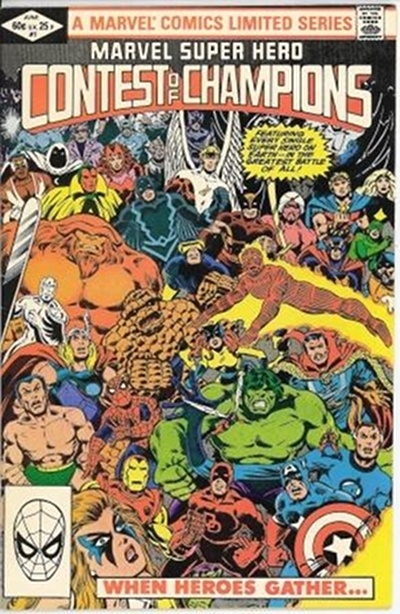 The video game is loosely based on the 1982 three-issue comic miniseries
Marvel Super Hero Contest of Champions
by Mark Gruenwald with art by John Romita, Jr. and Bob Layton, where two teams of superheroes were forced to battle in a competition between the Grandmaster and Death.
"Video games have really become an important storytelling medium for us," Peter Phillips, head of Marvel's interactive and digital media group told CNET, explaining that Marvel has been integrating its comics, movie, TV and games groups together for this and other initiatives.