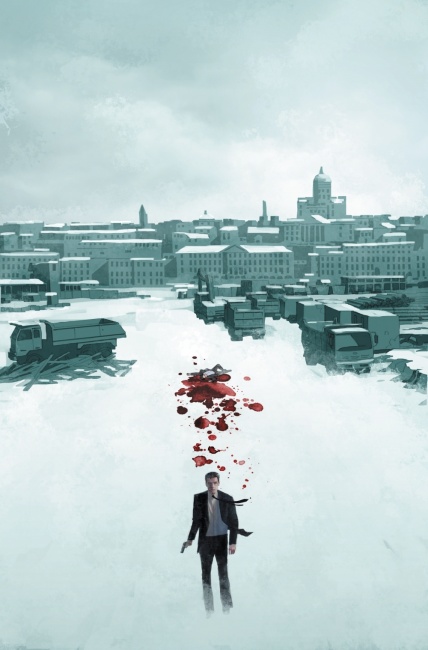 Ahead of San Diego Comic-Con, Dynamite Entertainment made several announcements over the weekend, announcing Warren Ellis as writer for its
James Bond 007
comic, a licensing deal with video game publisher Atari, Garth Ennis's new creator owned series
A Train Called Love,
a retrospective art book of artist Jose "Pepe" Gonzalez, and the artistic team on
Aliens/Vampirella.
(Click any image for larger view.)
Dynamite announced Warren Ellis (Transmetropolitan, Moon Knight, Hellblazer, Secret Avengers) will be the writer for the upcoming James Bond 007 comic series it announced last October (see "Dynamite Nabs 'Bond, James Bond'"). Interior art for the series will be done by Jason Masters (Batman Incorporated, Guardians of the Galaxy). The first six-issue story arc will be titled "VARGR," and will follow Bond as he returns to London to take up the workload of a fallen fellow agent, which embroils him in an evil plot being laid for him in Berlin. The series will launch in November.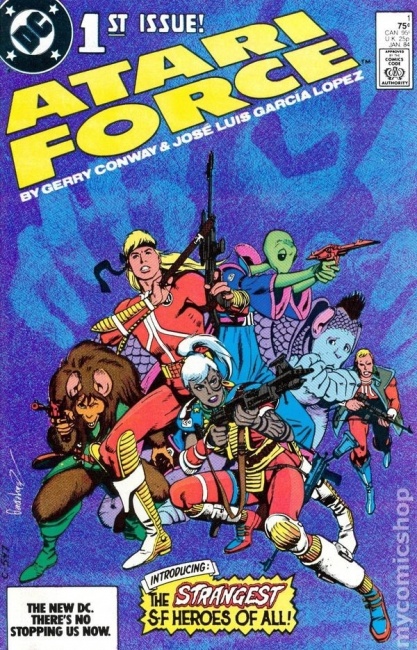 Dynamite has signed a comprehensive licensing agreement with Atari, which will include the first official Atari art and historical book and a reprint of the
Atari Force
comic series. The hardcover comprehensive retrospective art book will include game production and concept artwork, photos, and behind-the-scenes information for classic games including
Pong, Asteroids, Centipede, Yars Revenge, and Missile Command.
Release is planned for 2016.The deal also includes rights to create original comics and graphic novels, and reprints of existing comic material including the 1982-1986
Atari Forces
comics.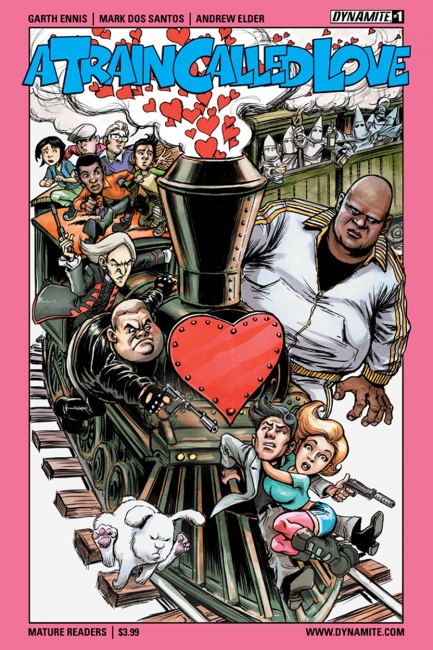 Garth Ennis's 10-issue
A Train Called Love
series will feature interior art by Mark Dos Santos (
Grimm Fairy Tales, Cthulhu Tales
), with covers from Russ Braun (
Fables, The Boys
). The story follows Valerie, a woman troubled by dirty phone calls, who wants revenge. Along the way she meets Myles and falls in love, but Myles is being pursued by two crazy hit men. Then more shady characters join the cast, and things get complicated. The series will launch in October.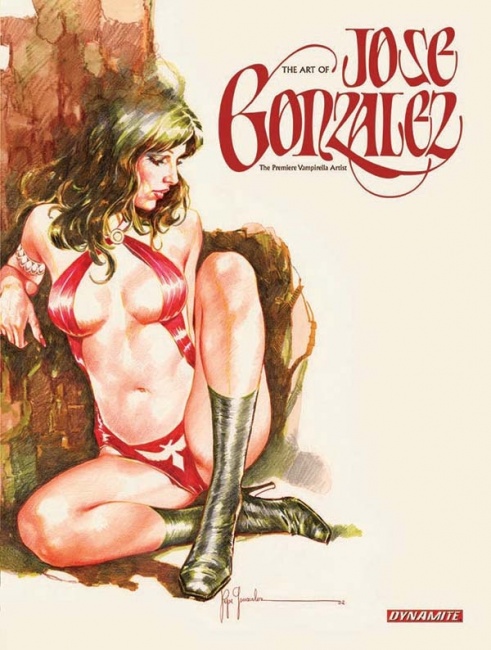 The Art of Jose Gonzalez
will be a 250-page hardcover retrospective of Gonzalez' illustrations, narrated by historian David Roach (
The Warren Companion
). The book will include an introduction by Joe Jusko. Gonzalez is well known for his run on the
Vampirella
strip from 1971 to 1983, but he also drew commercial illustrations, illustrated British romance comics, and produced illustrations of movie stars of Hollywood's Golden Age, including Marilyn Monroe. Release is planned for September 30. MSRP is $39.99.
Dynamite announced Corinna Bechko as the writer on its six-issue
Aliens/Vampirella
crossover in April (see "
Vampirella Invades Worlds of 'Aliens' and 'Army of Darkness'
"), and now it has revealed newcomer Javier Garcia-Miranda as the interior artist, with covers by Gabriel Hardman (
Kinski, Star Wars: Legacy, Savage Hulk
). The series launches on September 2.