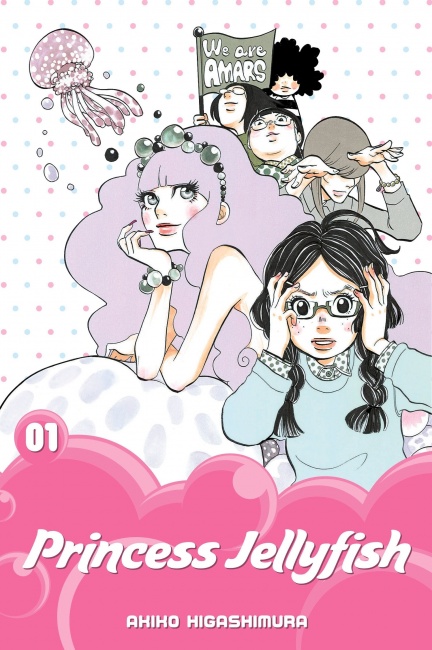 Between San Diego Comic-Con International and Anime Expo, manga publishers Kodansha Comics, Vertical, Seven Seas, and Yen have announced a plethora of new English licenses, and we round them up below.
Kodansha Comics' recent announcements were highlighted by Princess Jellyfish and Paradise Residence.
Princess Jellyfish, from creator Akiko Higashimura, will be released in deluxe, large format 2-in-1 editions beginning in February 2016. The story follows a girl who loves jellyfish, who one evening meets a beautiful woman at a pet store who is helping a jellyfish in danger. The girl invites her new friend back to her female-only dorm, only to find out this pretty woman is actually a man.
Paradise Residence, debuting in March 2016, is a new manga from Kosuke Fujishima (Oh My Goddess!, You're Under Arrest). The story follows the misadventures of a clumsy schoolgirl who attends a boarding school and lives in its all-girls dormitory.
Additional Kodansha announcements include Magatsuki by Hoshino Taguchi (February 2016) and Real Account written by Okushou, with art by Shizumu Watanabe (March 2016): The company also announced special editions for two upcoming volumes of the red-hot Attack on Titan manga (see "Special Edition 'Attack on Titan' Manga Packages").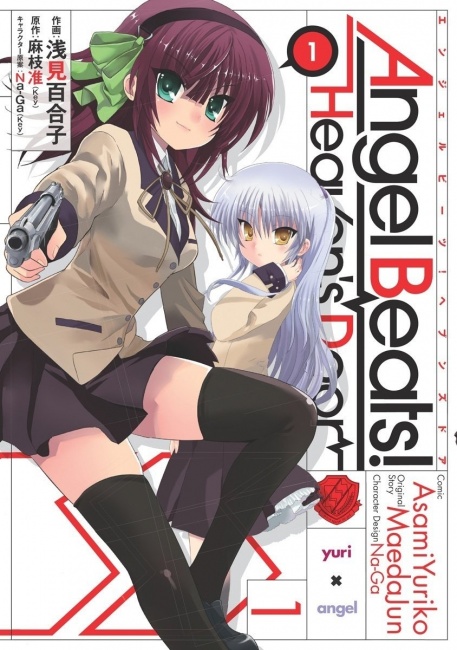 Seven Seas announced
Angel Beats!: Heaven's Door, The Other Side of Secret
, and an illustrated
Wizard of Oz
omnibus.
Angel Beats!: Heaven's Door
, illustrated by Yuriko Asami, is based on the
Angel Beats! Track Zero
short stories
,
which detail the formation of the Afterlife Battlefront. The ongoing series currently has eight volumes in print in Japan, which Seven Seas will begin releasing here on February 9.
Hideaki Yoshikawa's The Other Side of Secret is a dimension-hopping fantasy in which a boy goes through a magical doorway in search of his sister who disappeared through a similar doorway years ago. The first volume releases on June 7.
The Wonderful Wizard of Oz & The Marvelous Land of Oz will be a 400-page collection of L. Frank Baum's original text from those books, along with over 100 black-and-white illustrations. It will also contain two full-color spreads, four full-color single page pin-ups, and a new color map of Oz. Release is planned for April 19.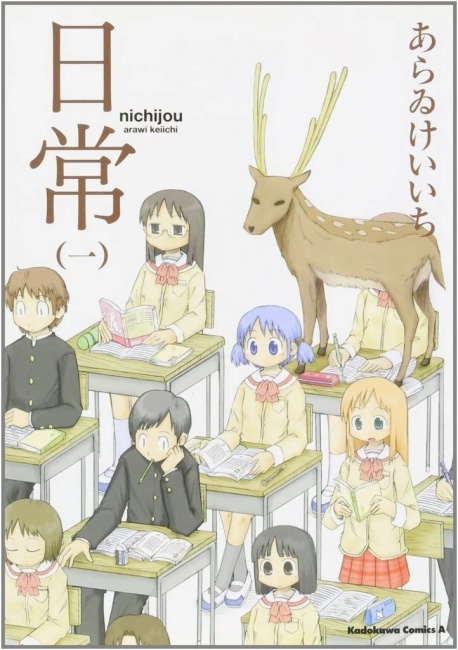 Vertical announced Keiichi Arawi's
Nichijou/My Ordinary Life
, Kanata Konami's
Fukufuku Kitten Tales
and the
Attack on Titan Lost Girls
novelizations.
Nichijou
is a slice-of-life series that inspired a popular anime by Kyoto Animation. The manga covers the students' normal everyday lives, punctuated with bizarre incidents involving gun battles, and nonchalant interactions with a robot and talking cats. Release is planned for March.
Fukufuku Kitten Tales is a series of kitten tales in the same style as Kanata's Chi's Sweet Home. Release is planned for Spring 2016.
The Attack on Titan - Lost Girls novel is written by Hiroshi Seko, based on Hajime Isayama's manga series. The novel follows Mikasa and Annie, and includes three stories: "Lost in the Cruel World," "Wall Sina, Goodbye," and "Lost Girls. " Release is planned for Summer 2016.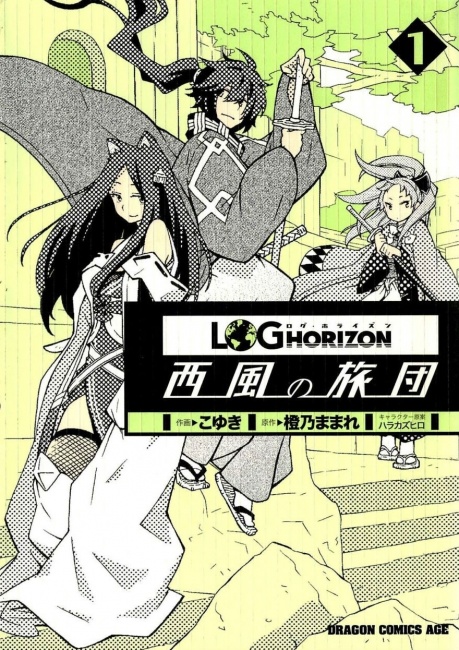 Yen Press announced the following titles for print publication, reported by
ANN
.
Koyuki's Log Horizon: The West Wind Brigade (side story of Mamare Touno's Log Horizon manga, illustrated by Koyuki)
Satsuki Yoshino's Handa-kun (side story from Barakamon)
Kotaro Yamada's Sword Art Online: Phantom Bullet (third arc of Reki Kawahara's light novel series)
Tsubasa Haduki's Sword Art Online: Mother's Rosario (fourth arc of Reki Kawahara's light novel series)
Maomichi Io's My youth romantic comedy is wrong as I expected
Matra Milan's Demonizer Zilch
Shinjiro's Taboo-Tattoo
Takeshi Moriki's How to Raise a Boring Girlfriend
Other manga publisher news from Anime Expo and San Diego Comic-Con:
Tokyopop announced the company was going to return to publishing, and announced the company's first product for Spring 2016 (see "Tokyopop Announces First Product").
Viz announced several new projects, including the 'Naruto' sequel, at Anime Expo (see "Viz Media Announces 'Naruto' Sequel Volume for 2016").