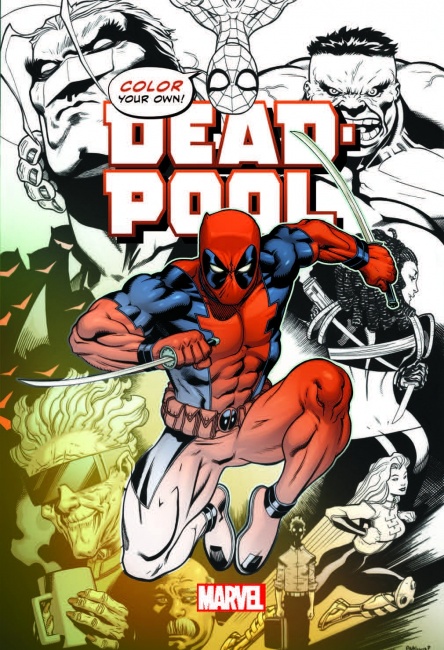 As if Deadpool's vocabulary wasn't colorful enough, in January, Marvel Comics is giving the Merc with a Mouth his own coloring book.
(Click for larger view.)
Marvel announced a new line of adult coloring books last month, which will launch with the Avengers: Age of Ultron Coloring Book in October (see "Marvel Unveils 3 Coloring Books for Adults"). The 120-pageColor Your Own Deadpool will feature artwork from various Marvel artists. MSRP is $9.99.
Coloring Books for Grown-ups are a growing trend, marketed as stress-relieving and therapeutic. British Publisher Laurence King's Secret Garden: An Inky Treasure Hunt and Coloring Book by Johanna Basford has sold around 2 million copies worldwide since it's 2013 release, according to The New Yorker.
The January release is well timed for the Febuary 12 Deadpool movie debut (see "'Deadpool' Cast Photos Revealed").