Upper Deck will add
Firefly, Predator, Alien
and more of its existing licensed properties to its
VS. System
card game in the next few years, Upper Deck Manager-Entertainment Brands Jason Brenner told ICv2 at Gen Con.
The VS. System release calendar will be run in seasons, Brenner said. "Season One will be Gen Con to Gen Con starting with Marvel, and there will be three releases a year. The next expansion will be in January, followed by April. These will all be Marvel releases."
But then the licenses will start to diversify. "The VS. System will be more than just Marvel, more than just comics," Brenner said, sharing that beginning at Gen Con 2016, Season Two will concentrate around Alien and Predator releases, with more to follow. "Count on Firefly. Count on The Crow. Count on any of our licenses that we feel work for VS. Quite frankly VS. System should be a lot of things; it's tailor-made for it. Right now I have a three year plan in place."
Brenner said one of his favorite things about the original VS. System game was how diverse the releases were. "One of the things I liked best about VS. was when we added in Hellboy. It was just that little, really cool, alternate feel that stepped out of the Marvel and DC world at the time, and I think that really struck a chord with me that we should be doing a lot of diverse things with this."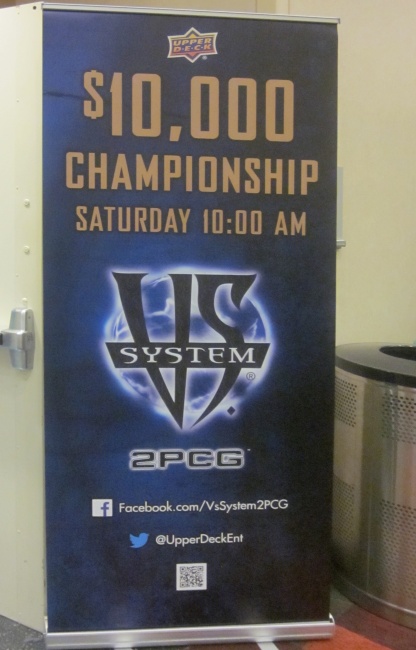 Upper Deck launched its new version of the
VS. System
,
VS. System 2 PCG,
at Gen Con (see "
Details on First Marvel 'VS. System' Release
"). The debut included a $10,000 World Championship on Saturday which drew around 200 players.