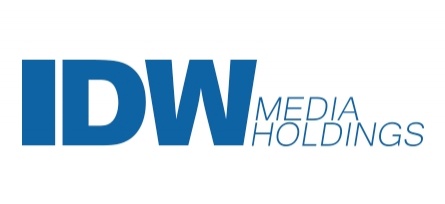 IDW Media Holdings, the parent of IDW Publishing, IDW Games, and related entities combined two pink sheet stocks into one on Tuesday, and split 10 for 1. The new stock closed at $32, up 7% for the day and up 50% since the corporate reorganization designed to lead to an exchange listing earlier this year (see "
Corporate Reorganization to Lead IDW to Exchange Listing
").
The combination of the two stocks was designed to create a single trading vehicle for the IDW holding company. The split gives the stock a price that's considered a better trading price than the nearly $300 price on the pre-split stock.
The next step is to rename the ticker symbol to reflect IDW, according to IDW CEO Ted Adams.
Sales of the group totaled over $25 million in its last fiscal year (which ends October 31), with a profit of $5.27 million (see "
IDW Sales Topped $25 Million in Fiscal 2014
"
).