The parade of big time TV releases continues this week with The Walking Dead, Elementary, Portlandia, and more, plus a feature-film length LEGO DC Super Heroes: Justice League—Attack of the Legion of Doom, and a new high-def version of one of the classic anime films of the 20th Century.
TV on DVD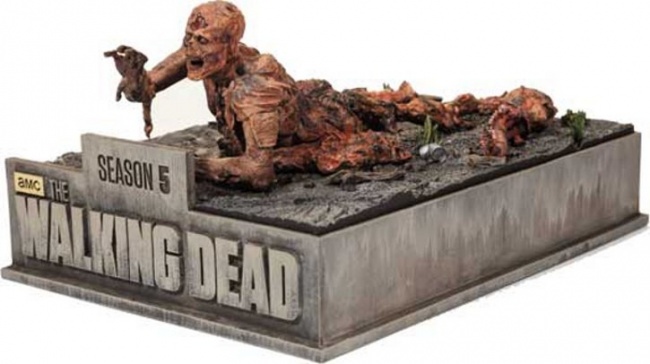 This is the time of year for releases based on the very top TV series—and this week we have one of the biggest—the biggest cable hit of them all,
The Walking Dead: The Complete 5th Season
(Starz, 600 min., $69.98, BD $79.98, Ltd. Ed. $134.98)). Just as the spin-off series
Fear the Walking Dead
debuts on cable, here's a chance to own the fifth season and the spectacular limited edition figure of a walker trapped in tar! It's very pricy, but somebody sure knows how to appeal to the collector mentality. The plethora of extras that come with the
Limited Edition
include a dozen featurettes covering virtually every aspect of the production of Season 5.
Other shows of interest to geek viewers include Elementary: The Third Season (Paramount, 1017 min, $55.98). This modernized Sherlock Holmes saga starring Jonny Lee Miller and Lucy Liu appeared to be hitting its stride in Season 3 with some very imaginative storylines, though it still depends a little too much on Miller's tightly-wound portrait of Holmes as a troubled reformed addict.
And then for the truly hip there is Portlandia: Season 5 (VSC, 220 min., $19.95), a series that satirizes the hipster life in a style that would be a parody of itself, if it weren't so consistently diverting. Musician/actors Fred Armisen, who leads Seth Myers studio band, and Carrie Brownstein of Sleater-Kinney, have plenty of chances to shine in this series of character-based shorts that skewer the politically correct West Coast enclave to perfection.
The Good Wife: The Sixth Season (Paramount, 956 min., $55.98) collects all 22 episodes of one of the best-acted series on television, a legal and political saga that manages to encompass most of the major legal and political issues of our day in a slickly-produced "prestige TV" package that can be highly addictive.
Other contemporary TV shows with releases due on Tuesday include the gritty CBS Network police procedural Criminal Minds: Season 10 (Paramount, 971 min., $55.98), the Fox Network sitcom The Mindy Project: Season 3 (Universal, 456 min., $29.98), and Revenge: The Complete 4th Season, which includes the final 23 episodes of the ABC series.
The one animated release, King of the Hill: The Complete 11th Season (Olive Films, 268 min., $34.95), is also this week's only vintage TV offering.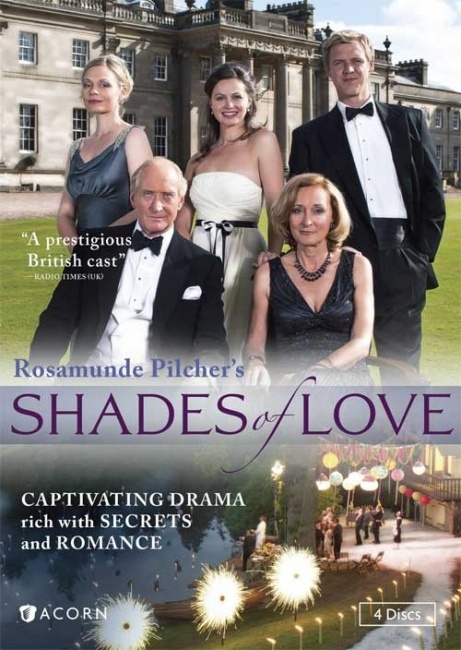 This week's best UK offering is Rosamunde Pilcher's
Shades of Love
(Acorn Media, 360 min., $59.99), a glossy miniseries that takes characters created by novelist Rosamunde Pilcher and continues their story of privileged lives and "unbridled passion" set in some of the most picturesque Scottish scenery you will ever see. The influence of
Downton Abbey
is evident here, and folks who enjoy that series will likely find
Shades of Love
intriguing as well, but those production values don't always serve the story all that well. In this case Pilcher's characters have been given major "upgrades" in terms of estates, which in this series rank with the finest houses in the British Isles.
Another very interesting release this week is the miniseries Harry (Acorn Media, 500 min., $29.99, BD $39.99), a grim and gritty police procedural set in Auckland, New Zealand's drug underworld and starring Oscar Knightley as the eponymous cop, whose personal life went out-of-control when his wife committed suicide.
Theatrical Movies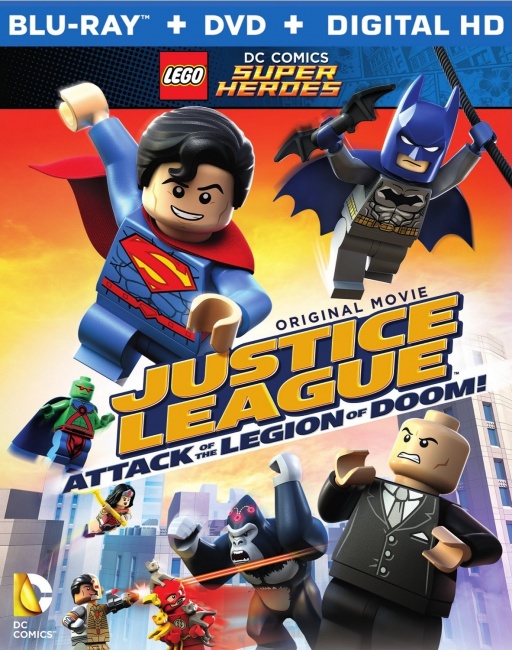 What sort of week is it when the direct-to-DVD LEGO movie is the top release? Well, it's a week just like this one. The
LEGO DC Super Heroes: Justice League: Attack of the Legion of Doom
(Warner Bros., Not Rated, 72 min., BD/DVD Combo $24.98) may not be the most edifying release of the month, but it promises to be good campy fun with its saga of internal dissension in the Justice League just might be traced to the actions of one new member of the superhero team.
The only other mainstream release is a rare Cameron Crowe misfire, Aloha (Sony, PG-13, 105 min., $26.99, BD $30.99), which has rating of just 19% positive on review aggregator Rotten Tomatoes in spite of the presence of a great cast led by Bradley Cooper, Emma Stone, and Rachel McAdams.
For art movie fans there is the highly regarded Laura Poitras documentary about Edward Snowden, Citizenfour (Starz, "R," 114 min., $22.98, BD $26.99), as well as another fascinating documentary, Albert Maysles' Iris (Magnolia, "PG-13," 80 min., $26.98, BD $29.99), which profiles the tart-tongued 93-year-old fashion maven Iris Apfel.
The Dardenne brothers, Luc and Jean-Pierre are well known for their realistic films about the lives of working class people, and Two Days, One Night (Criterion, "PG-13," 95 min., $29.95 BD $39.95), which stars Marion Cotillard as a woman who has been released from a hospital only to find that she no longer has a job unless she can convince her fellow workers to forgo their annual bonuses—and she only has a weekend to win them over in this powerful, socially-conscious film.
Anime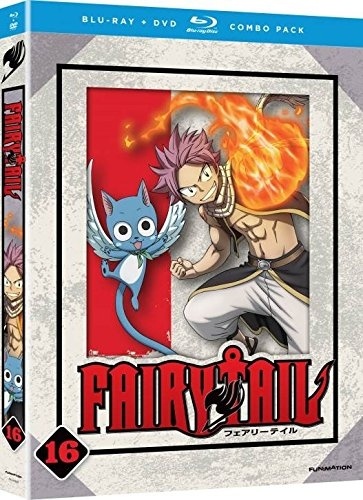 This week's top releases includes
Fairy Tail Part 16
(Funimation, 300 min., BD/DVD Combo $54.98), includes episodes 181-192 of the long-running series produced by A-1 Pictures and based on the heavily
D&D
-influenced action/adventure fantasy manga series by Hiro Mashima that is published here by Kodansha.
Also new to North America this week is the Kamigami no Asobi Complete Collection (Sentai Filmworks, 300 min., Subtitles Only, $49.98, BD $59.98), which collects the 2014 12-episode anime series from Brains Base based on the "otome" visual novel in which the players take the role of a female character and can choose from a variety of male characters to find a love interest.
But Sentai's best release this week (at least for old time anime fans like yours truly) is a new Blu-ray version of the 1985 anime classic film Vampire Hunter D (Sentai Filmworks, 80 min., $19.98, BD $29.98). This classic OVA was produced by Ashi Productions and is based on the first in the long-running series of light novels written by Hideyuki Kikuchi that are published here by Dark Horse. Originally released here by Streamline Pictures, Vampire Hunter D was one of those key anime like Akira, Ninja Scroll, and Ghost in the Shell that helped create the anime fan base here in North America.
This week's re-priced, re-release is the X: Complete Collection (Funimation, $29.98).
The opinions expressed in this column do not necessarily reflect those of the editorial staff of ICv2.com.