Continuing its commitment to quality collections of foreign language comics for English-speaking audiences, Humanoids is back with several new books for November, and while many of the creators will be familiar names to hardcore Humanoids followers, the inclusion of some new voices is exciting.
Leading the way in the new voices is longtime comics writer Kurt Busiek. Originally released as separate volumes in 2004 as Le Prix de L' Oubli and 2006 as L'Arne des Dieux, Redhand: Twilight of the Gods collects these two volumes along with a related story by Sam Timel and Bazal. This science fiction tale centers on Redhand, an amnesiac hero who finds himself beholden to a prophecy and empowered with fighting abilities to halt a divided and warring world. Scheduled for a November 2015 release, this softcover edition is 148 pages and will retail for $19.95.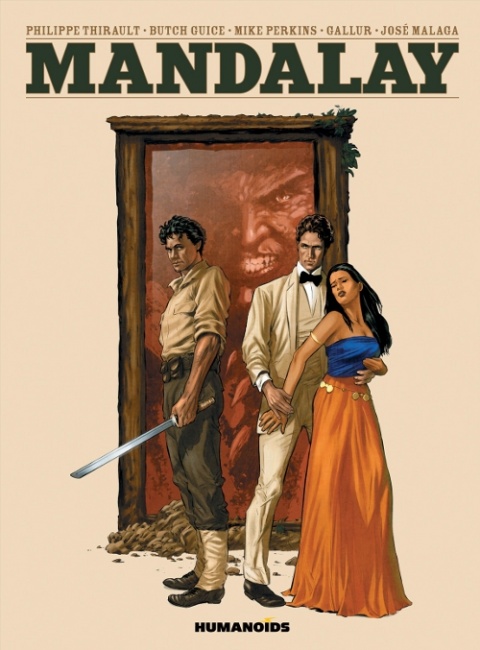 Philippe Thirault wrote the story for
Mandalay,
an oversized, deluxe collection arriving in November. Joined by artists Butch Guice, Gallur, and Jose Malaga,
Mandalay
is a family story of British brother versus brother set in colonial 1940s Burma during the nation's fight for independence. The 188-page hardcover will retail for $39.95.
Rounding out Humanoid's November releases is Yves Chaland's solo project Freddy Lombard. A tribute to Tintin and the Belgian style, Freddy Lombard is a classic collection of adventure comics, international intrigue, and mysteries around every corner. The 236-page hardcover edition will retail for $34.95.