Things are definitely heating up on the home entertainment front with the release of this year's second biggest hit, Furious 7, along with the live-action Cinderella, a great Brian Wilson musical biopic, and the latest seasons of geek favorite TV series The Big Bang Theory, Agents of S.H.I.E.L.D., and Agent Carter, plus a glorious new Blu-ray edition of the complete Lost in Space series.

Theatrical Movies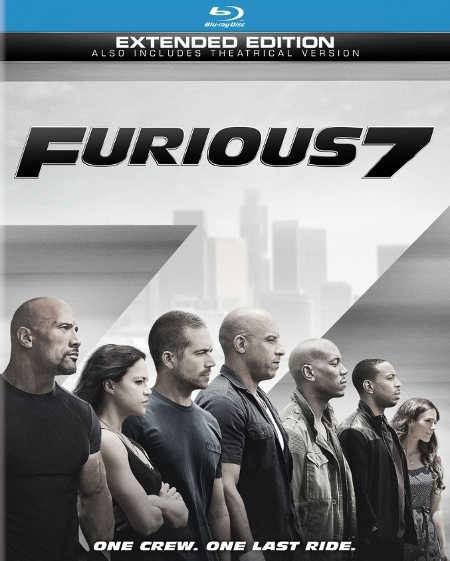 This week's biggest release is
Furious 7
(Universal, "R," 416 min., $29.98, BD $34.98), which earned $350.8 million in North America (and over $1 billion overseas) making it the #2 film of 2015 so far trailing only
Jurassic World
. The death of series regular Paul Walker just prior to the release of the film definitely added to what has to be considered a box office surprise. Everyone expected
Furious 7
to do well, but not this well. With a large ensemble cast and spectacular (if unbelievable) special effects,
Furious 7
managed to please the critics (81% positive on review aggregator Rotten Tomatoes) as well as audiences.
Kenneth Branagh's live-action
Cinderella
(Disney, "PG," 105 min., $29.99, BD $36.99) stars Cate Blanchett as the nasty stepmother and newcomer Lily James as Ella in a reworking of the classic fairy tale that was good enough to earn a solid 85% positive rating on
Rotten Tomatoes
.
Of special interest to music fans is
Love & Mercy
(Lionsgate, "PG-13," 103 min., $19.98, BD $24.99), a musical biopic of Brian Wilson, the musical genius behind The Beach Boys. Paul Dano plays the young Wilson, while John Cusack portrays the troubled singer/composer/arranger in middle age. The NWA biopic
Straight Outta Compton
will probably be the musical film from 2015 that will be most remembered (because of its far greater box office success), but in pure artistic terms
Love & Mercy
is right up there with it.
Also out this week is
Disneynature's Monkey Kingdom
(Disney, "G," 81 min., BD/DVD Combo $39.99), a nature documentary that does needlessly anthropomorphize its subjects, but which also utilizes brilliant nature footage that is a true joy to watch. Nature documentaries like this that target kids are increasingly rare—and that is not a good thing. If you are looking for something to keep the kids occupied and perhaps develop some empathy for our fellow creatures, this is movie you should consider buying, renting, or streaming.
Kids,
Star Wars
fans, and LEGO afficianados will want to check out
Lego Star Wars: The New Yoda Chronicles Complete Collection
(Disney, "G," 92 min., $19.98), a direct-to-DVD release that features your favorite colorful, pint-size
Star Wars
characters.
TV on DVD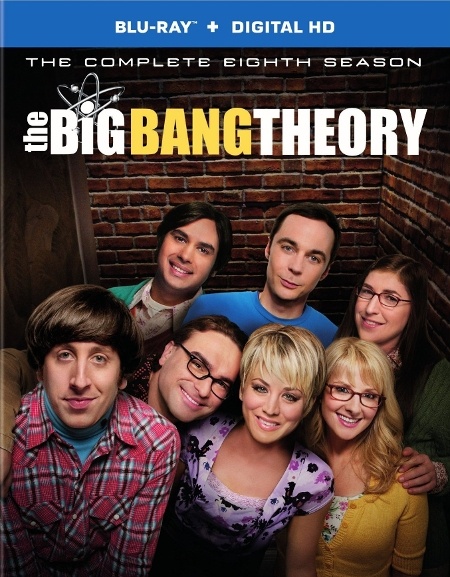 Top geek shows out this week include
The Big Bang Theory: The Complete Eighth Season
(Warner Bros., $44.98, BD $49.98). Even as its cast is getting a little long in the tooth, this series remains consistently funny (and a ratings leader). In
Season 8
Penny shows up with short hair, gets a real job, and in short order is making more than Leonard. Standout episodes include Howard's throwing out the first pitch at an Angel's game, and a memorable collision between Sheldon and Leonard's mothers.
Also due out (on Friday) are two Marvel Comics-based TV shows,
Agents of S.H.I.E.L.D.—The Complete 2nd Season
(Disney, 880 min., $45.99, BD $79.99). After the devastating infiltration of S.H.I.E.L.D. by Hydra, Coulson has to regroup and rebuild, but he has some problems determining who exactly is completely on board. The producers have attempted to beef up the ratings of this series with appearances by characters from the Marvel Universe, a trend that will intensify in
Season 3
.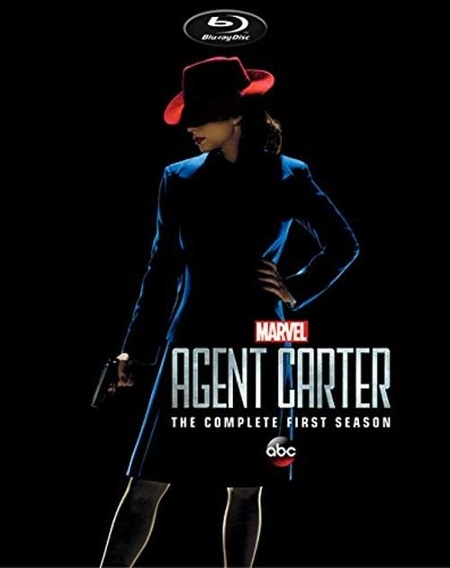 A better Marvel-based series is
Agent Carter: The Complete 1st Season
(Disney, $29.99, BD $39.99), which contains all 8 episodes of the series that features Peggy Carter (Hayley Atwell) in a cold war adventure that finds the World War II heroine dealing with sexism and Soviet operatives in the volatile postwar era.
Empire
, a juicy melodrama set in the world of hip hop, was the big hit to emerge on network TV last year, thanks to a wonderfully soapy narrative brought to life by a brilliant cast led by Taraji P. Henson and Terrance Howard.
Empire: The Complete 1st Season
(Fox, $49.98, BD $49.99) includes all 12 first season episodes of the series created by Lee Daniels and Danny Strong that has enjoyed a huge mainstream success.
Fantasy fans might enjoy
Sleepy Hollow: The Complete 2nd Season
(Fox, 820 min., $39.98, BD$49.99), in which a Revolutionary War agent of George Washington is revived just in time to prevent a takeover by demonic forces that constantly threaten to overwhelm the efforts of a small town police force in New York state.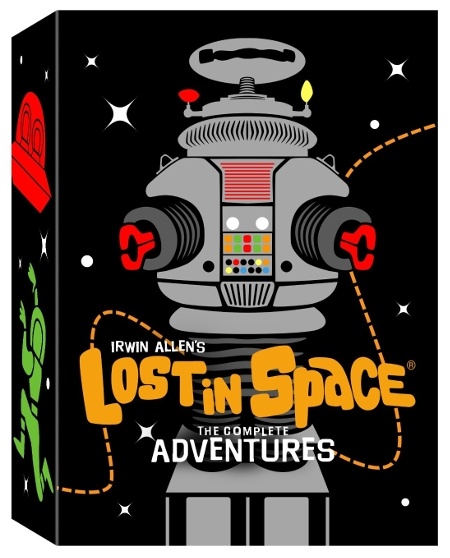 But for many older fans this week's top release will be
Lost in Space: The Complete Adventures
(Fox, 3,700 min., BD $199.99, Robot Packaging $199.99), which not only includes all 83 episodes of the series, but also a wealth of extras, the production of which was supervised by Will Robinson himself (Bill Mumy), plus lots of audio commentaries and "Lost in Space: The Epilogue," a special 1980 cast reunion performance of Mumy's script. But the best thing about this set is getting to see a clean sharp version of this classic kids' science fiction series.
Contemporary shows out this week include the 1960s Manson Family prequel
Aquarious: The Complete 1st Season
(Starz, 546 min., $49.98, BD $59.99), which stars David Duchovny in a police procedural steeped in the LA counterculture of the late 1960s, plus the final season of the seminal forensic procedural
CSI: The 15th Season
(Paramount, $55.98) as well as the initial run of the latest show in the franchise,
CSI: Cyber—The Complete 1st Season
(Paramount, $55.98), and the BD edition of
NCIS: The Complete 12th Season
(Paramount, BD $76.98).
Mention should also be made of
The Jinx: The Life and Deaths of Robert Durst
(HBO, 270 min., $19.98, BD $24.98), a documentary about accused murderer Robert Durst directed by Andrew Jarecki. Durst, who is prime example of how the very rich can elude justice, was arrested and charged with first degree murder just before the sixth and final episode of this documentary aired—and it's hard to see how the publicity generated by the series didn't give prosecutors the incentive to dig a little harder.
Vintage series include
The Bold Ones: The Protectors
(Timeless Media, 360 min., $34.99), a 1969-70 NBC series starring Leslie Nielsen and Hari Rhodes,
The Carol Burnett Show: The Lost Episodes Collector's Edition
(TimeLife, 1255 min., $59.95),
The Charlie Brown/Peanuts Specials
(Warner Bros., 330 min., $26.99), which includes 11 Emmy-nominated animated shows, and
Sisters: Seasons 1&2
(Shout Factory, 1,320 min., $44.99), one of the first shows to focus on the lives of women, when it aired on NBC from 1991-1996.
Animated and kids' offerings this week include a single-disc package from the 2014 Cartoon Network series,
Clarence, Vol. 2: Dust Bunnies
(Warner Bros., 132 min., $14.97), and two single disc
TMNT
releases,
Teenage Mutant Ninja Turtles: Meet Casey Jones
(Nickelodeon, 65 min., $9.98), and
Teenage Mutant Ninja Turtles: The Shredder Strikes
(Nickelodeon, 65 min., $9.98).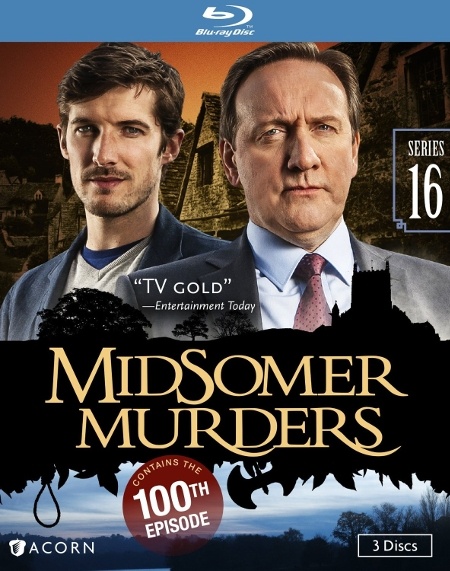 The best offerings from overseas are two
Midsomer Murders
collections, which has brought the picturesque English village murder mystery to a wonderful high point thanks to brilliant character-driven plots that are leavened with plenty of humor.
Midsomer Murders: Series 16
(Acorn Media, 463 min., $49.98, BD $59.98) contains five feature-length murder mysteries including the delightful "Let Us Prey" and introduces DCI Barnaby's new partner, Detective Sergeant Charlie Nelson, who is played by Gwilym Lee.
Midsomer Murders: Series 17
(Acorn Media, 356 min., $49.98, BD $59.99) contains four more mysteries featuring the unflappable DCI Barnaby, who is extremely well-played by Neil Dudgeon.
Anime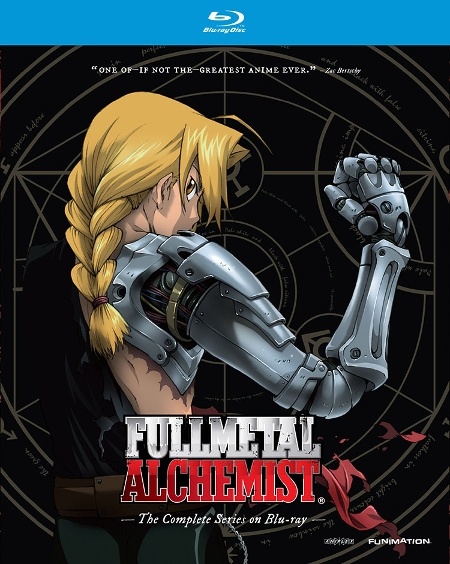 This week's top anime release is the new high-def edition of the 51-episode 2003
Full Metal Alchemist
anime. The
Full Metal Alchemist: Complete Collection
(FUNimation, 1275 min., BD $64.98, Ltd. Ed. $129.98) contains all 51 episodes in glorious high definition on six discs. There are two rather similar
Full Metal Alchemist
anime series, both of which are based on Hiromu Arakawa's
Full Metal Alchemist
retro steampunk science fantasy manga. But the 2003 series quickly caught up to the manga storyline and the animators came up with their own final story arc. The 2009
Full Metal Alchemist: Brotherhood
series follows the manga storyline more precisely. Both series are very well done, and many prefer this first series, which debuted on Adult Swim back in 2004 and introduced many American fans to the property.
Also out this week is
The Comic Artist & His Assistants Complete Collection
(Sentai Filmworks, 300 min., Subitltes Only, $39.98, BD$49.98), which collects the 2014 series from Zexcs that was simulcast on Crunchyroll, and is based on a seinen manga that follows the adventures of an artist with a serious panty fetish, who is constantly badgering his female assistants to pose for him.
Re-priced re-releases due out on Tuesday include the
Fullmetal Panic: Complete Collection
(FUNimation, BD/DVD Combo $39.98), the
Fullmetal Panic: Fumoffu Complete Collection
(FUNimation, BD/DVD Combo $39.98), and the
Peacemaker Complete Collection
(FUNimation, $39.98).