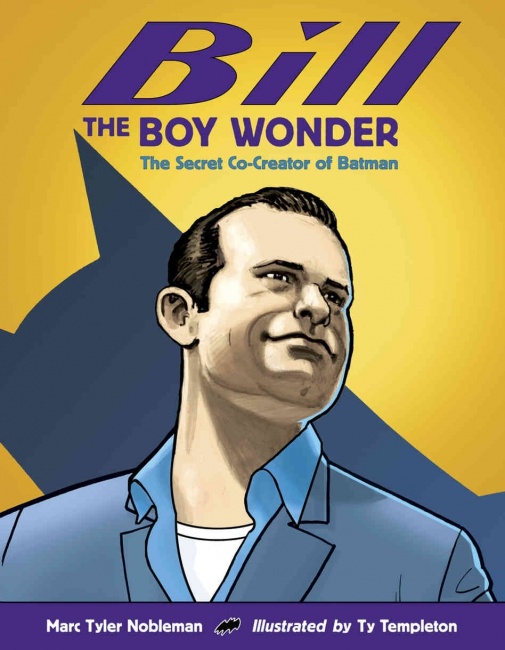 DC Entertainment has taken a step forward in giving Bill Finger credit for the role he played in the creation of Batman, with the announcement that Finger's name will appear in the credits for both
Batman v Superman: Dawn of Justice
and the upcoming season of
Gotham.
The statement released to THR read:
DC Entertainment and the family of Bill Finger are pleased to announce that they have reached an agreement that recognizes Mr. Finger's significant contributions to the Batman family of characters.
"Bill Finger was instrumental in developing many of the key creative elements that enrich the Batman universe, and we look forward to building on our acknowledgement of his significant role in DC Comics' history," stated Diane Nelson, President of DC Entertainment.
"As part of our acknowledgement of those contributions," Nelson continued, "we are pleased to confirm today that Bill Finger will be receiving credit in the Warner Bros. television series Gotham beginning later this season, and in the forthcoming motion picture Batman v Superman: Dawn of Justice."
The controversy over Finger's lack of credit for co-creating of the Dark Knight publically surfaced at WonderCon Anaheim in 2014, during a Batman 75th Anniversary panel. A DC representative said things were "all good" with Finger's family when asked about Finger's missing creator credit. Finger's granddaughter vehemently disagreed (see "Batman Creator Credit Battle Begins").
DC's Co-Publisher Jim Lee later responded (see "'We've Always Acknowledged and Compensated' Finger"), and the dispute seemed to quiet down. DC even recently announced two Batman-related hardcover collections listing Bill Finger as the primary author coming in November (see "Two Bill Finger-Penned DC Collections in November").
Marc Tyler Nobleman's 2012 picture book biography Bill the Boy Wonder, illustrated by Ty Templeton, is credited by many for renewing interest in the quest to get Finger creator credit.