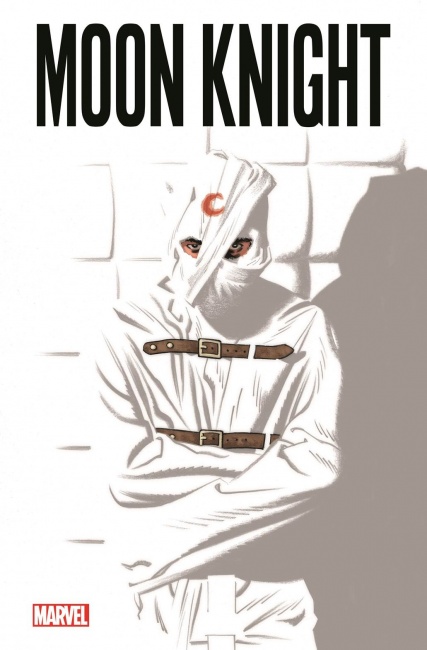 Marvel Comics has announced a new Moon Knight series will launch in 2016, penned by Jeff Lemire, with art and cover by Greg Smallwood (Dream Thief, Moon Knight: Dead Will Rise).

The All-New, All-Different Moon Knight catches up with vigilante Marc Spector as he wakes up unexpectedly in a mental institution, which, apparently, he's been in since he was a child. He's been stripped of the protection of the ancient Egyptian lunar god Khonshu, which based on his current situation, may have been just one of the identities in his head.

"To me Marc is a very ill man," Lemire said in a statement, describing the series. "And being Moon Knight is either going to be a part of that illness, and ultimately destroy him, or it is going to be his path to salvation."

Marvel's most recent series of Moon Knight adventures, which launched in 2014 with a story arc by Warren Ellis (see "Warren Ellis to Write 'Moon Knight'"), concluded this summer. The trade paperback of the final story arc, Moon Knight Vol. 3 – In Night releases this week.

See cover and two preview pages in gallery below.