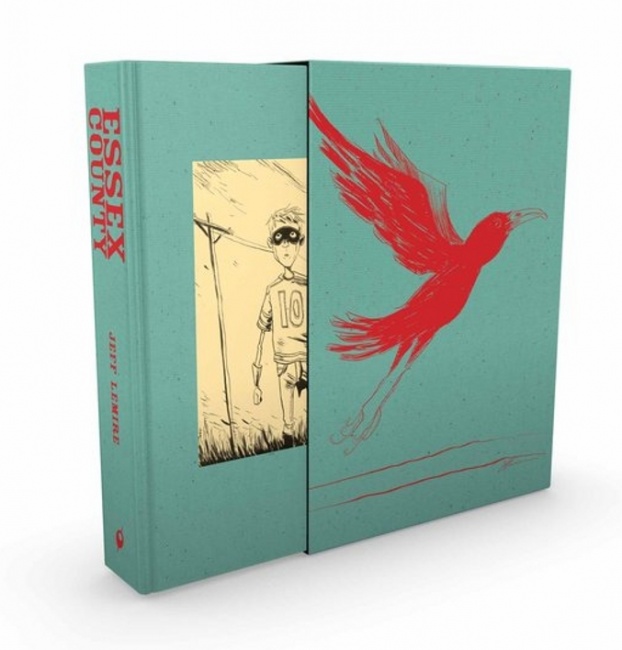 Top Shelf has announced the limited slipcase edition of Jeff Lemire's award winning
Essex County,
which will come to trade on December 9.
The 512 page collection features an exclusive letterpress bookplate signed and numbered by Lemire. The edition, which was released at San Diego Comic-Con, is limited to 500 copies. MSRP is $75.00
The short stories of the Essex County Trilogy are set in an imaginary version of Lemire's hometown of Essex County, Ontario. The trilogy includes "Tales from the Farm," "Ghost Stories," and "The Country Nurse." Two additional shorter stories, "The Essex County Boxing Club," and 'The Sad and Lonely Live of Eddie Elephant Ears" are also included.