Space Goat Productions will release its first
Evil Dead 2
trade paperback collection in December. The trade paperback collects Space Goat's first miniseries,
Evil Dead 2: Beyond Dead by Dawn
, in a 96-page volume at $12.99.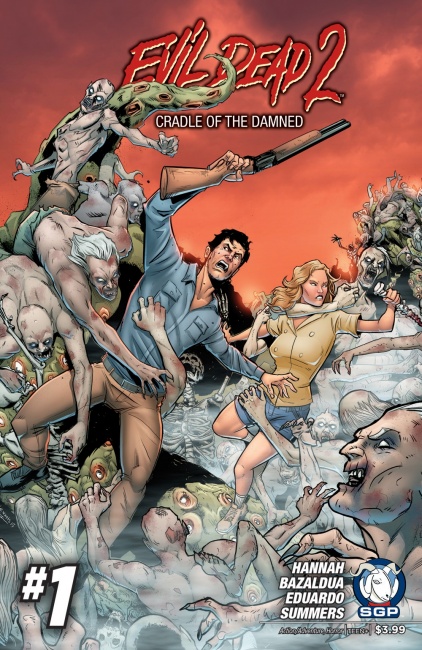 Space Goat will launch its next
Evil Dead 2
series,
Evil Dead 2: Cradle of the Damned
, in January. The new series, with story by Frank Hannah, pencils by Oscar Bazaldua, inks by Carlos Eduardo, and colors by Chris Summers, tells the story of Ash and Annie, back from Hell, hunting down Deadite souls on earth as the Dark Ones open the gateway to the Mirror Dimension.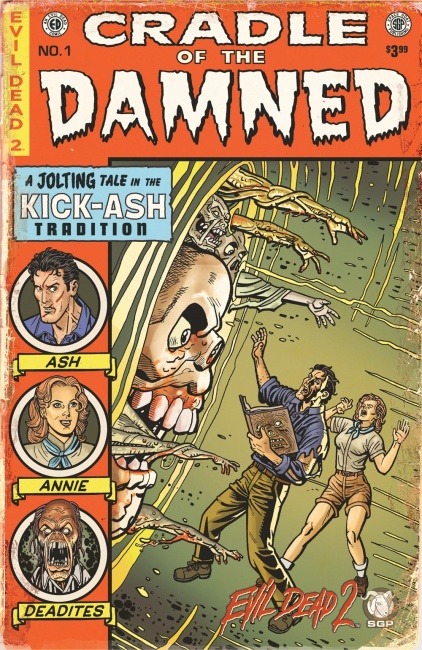 The first issue of the new monthly series will feature three covers, including an EC homage by Ty Templeton.
Space Goat began releasing print comics in May (see "Space Goat Productions Launches Print Comics").