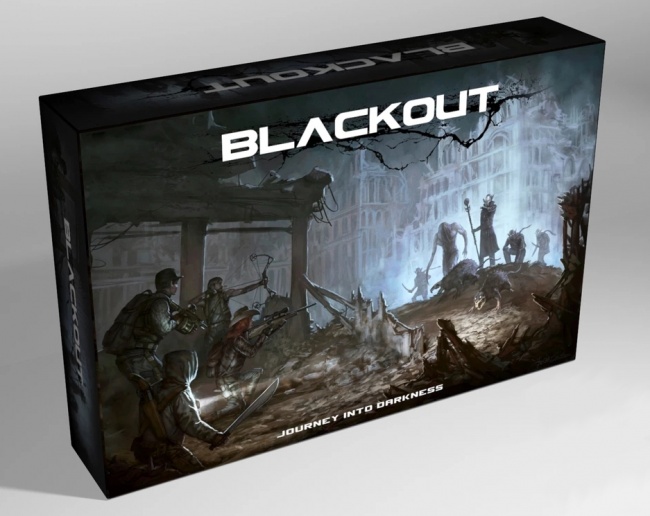 Nevermore Toys has announced the new post-apocalyptic cooperative dungeon crawl board game
Blackout: Journey into Darkness.
The game is currently seeking funding on Kickstarter.
The game is designed by Richard T. Broadwater, a former action figure designer and Bethasda Studios veteran who was one of the lead artists and designers on the console games Oblivion and Fallout 3. He is currently lead designer and level artist for Firaxis games, with credits on XCOM: Enemy Unknown. Broadwater has also designed the survival horror card game Zero Hour.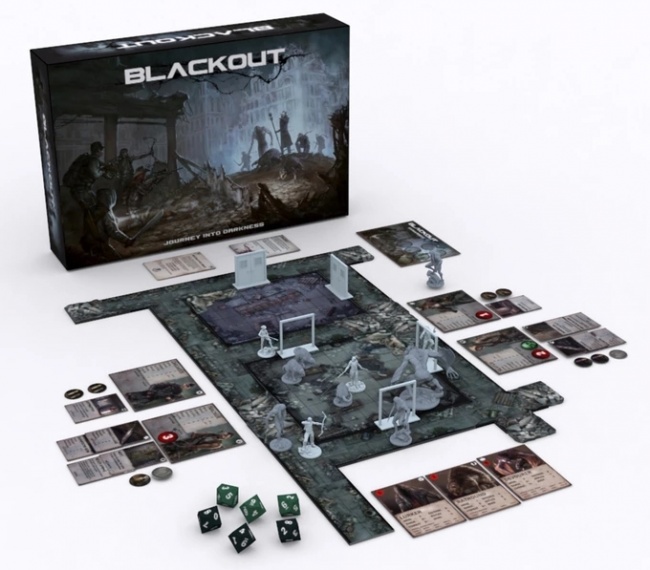 Blackout
has players take control of one or more characters (Tracker, Engineer, Recon, Slayer) as they venture into the Northern Wastes in search of riches and glory. The game has a mission-based system which rewards exploration and combat, allowing players to level up as they progress. The base game includes enough adventures for 15-20 hours of play.
The base box contains 32 high quality plastic miniatures, a 48-page rule book, a 20-page campaign book, double-sided room and hall sections (representing alleyways/abandoned buildings and underground tunnel/maintenance chambers), debris markers, objectives, status counters, player cards, enemy cards, item cards, event cards, and six ten-sided dice. The game is for 1 - 4 players. MSRP has not been determined.
ICv2 asked Braodwater to clarify why the two previous Kickstarters for this game had been canceled. "The first campaign was cancelled in three or four days because I wanted to find better distribution for pledges in the European Union. The second time I cancelled it had doubled its goal and had done well, I had decided the game would have more life with more content so I pulled it when it was 10 days away from ending."
The campaign has currently raised $94,828 from 1,028 backers ($92.25 /backer average) and will be funded on November 13. Backer fulfillment is scheduled for December 2016.
Broadwater told ICv2 he plans to release the game to the trade through Diamond and other trade distribution. "I am awaiting the final numbers that give me a better idea of what kind of interest to expect on a retail level," he said. "I am talking to Diamond about the inclusion of Blackout and Zero Hour) into Previews."