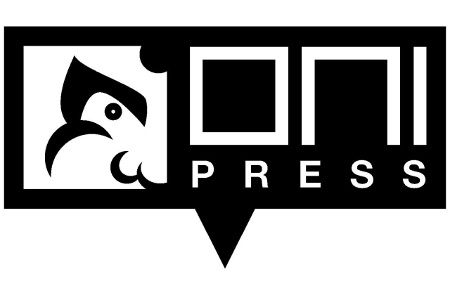 Oni Press is launching Oni Entertainment, a new multi-media production arm, according to
The Hollywood Reporter.
Oni's current Hollywood production arm, Closed on Mondays Entertainment, is being relaunched as a separate and renamed entity under its current head Eric Gitter.
Oni's new multi-media banner, Oni Entertainment, will focus not only on TV and movies, but digital and video game opportunities as well. The new division will be headed by Oni Press Publisher Joe Nozemack and staffed by Oni Senior Editor Charlie Chu (see "
Oni Promotes Three Editors
"") and consultant Jason Cunningham.
According to
The Hollywood Reporter
sources, the distance between the Oni offices in Portland and Closed on Mondays' location in Los Angeles "led to creative differences" between the two entities.

"
The creator-owned comics industry and its relationship with other media has changed dramatically in the last ten years," Nozemack said in a statement to
THR
. "Expectations have evolved alongside the avenues available and we see a new world of opportunities available to our talented creators and their fantastic books."

"
With his current work in Oni Press editorial and his development past in Los Angeles, in Charlie Chu we have someone who is firmly with Team Comics and our creators, while also being able to navigate the evolving landscape of film, TV, online media and beyond," said James Lucas Jones, Oni's Editor In Chief. "His grasp of story and his intimate familiarity with comics, film, television and gaming culture make him a great comic editor and content producer and we know his talents will only continue to grow with new opportunities."
Oni recently announced a film adaptation of
The Coldest City
by Antony Johnston and Sam Hart (see "
Geek Film/TV News Round-Up
"
), in which Gitter's new company will continue to be involved, along with other select Oni projects.