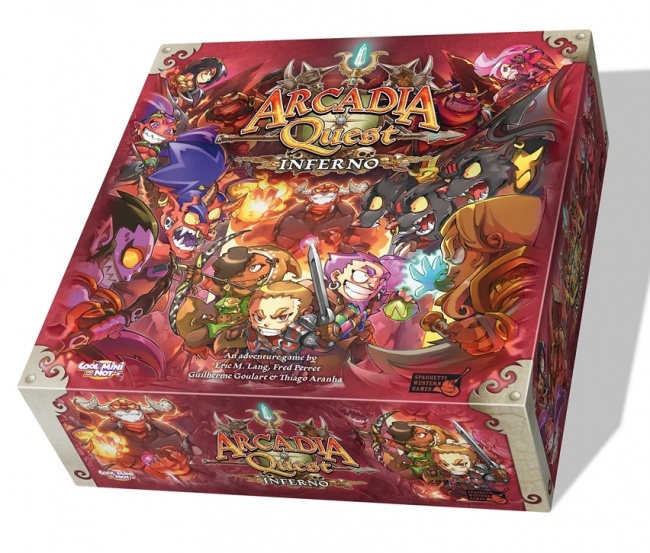 CoolMiniOrNot will release a new stand-alone
Inferno
expansion for its campaign-based miniatures board game
Arcadia Quest
in 2016. The game is currently seeking funding on Kickstarter.
CMON released
Arcadia Quest,
designed by Eric Lang, in 2014 (see "
CMON's 'Arcadia Quest''
"). This new expansion, set in the same world, send guilds of heroes into Inferno, to fight demons and loot the Underworld. The
Inferno
game can be played on its own, or combined with the
Arcadia Quest
base game.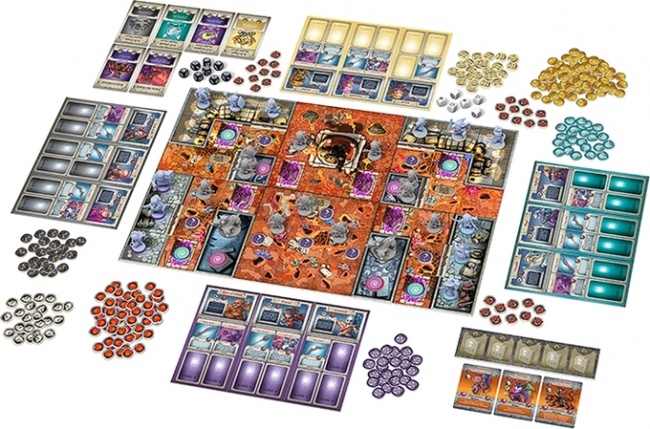 This new game sends adventurers on a quest to thwart the Underlord's evil plans and save Arcadia, but only one guild can win, so players must also battle each other as well as the evil demons. The scenario-based game has each player controlling a guild of three heroes as they play through 12 branching scenarios of a campaign. As the players progress and defeat monsters, they gain unique abilities and magical items.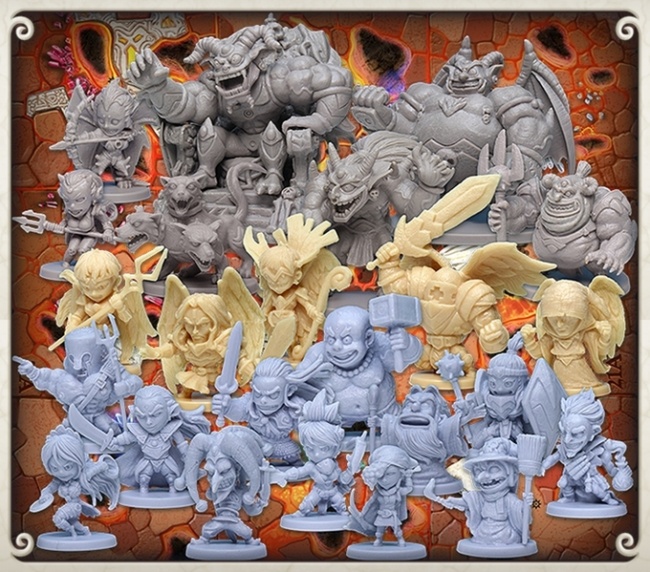 The box contains 6 highly detailed figures, including 12 hero figures, 5 angel figures, 19 monster figures (6x demoness, 6x harpy, 2x demon pitcher, 2x cerberus, Belly'aal, The Judge, The Underlord), 12 color plastic bases, 8 attack dice, 6 defense dice, 9 double-sided game tiles, 4 guild dashboards, 276 cards, 300+ tokens,a campaign sheet pad, a rulebook and a campaign book. The game is for 2 - 4 players.
The Kickstarter, which launched today, has raised $321,614 from 3,433 backers ($93.68/backer average) as of this writing, and has 22 days to go. Backer fulfillment is currently scheduled for June 2016. CMON declined to provide trade release and MSRP at this time.