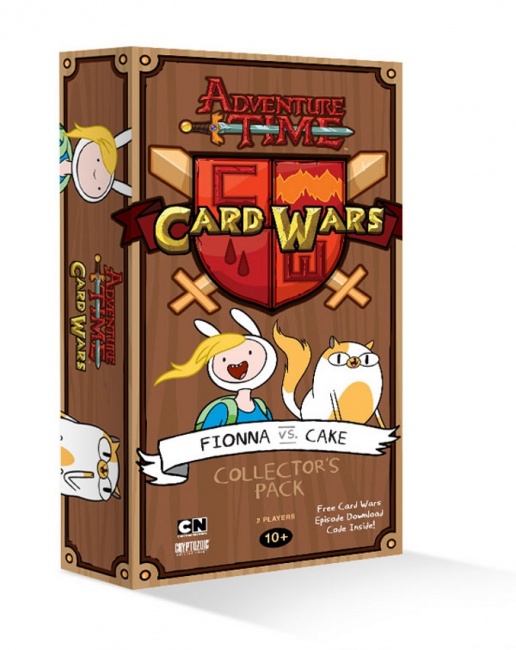 Cryptozoic Entertainment has revealed details for its upcoming Fionna vs. Cake Collector's Pack for the Adventure Time: Card Wars game, releasing in Q1.

Based on the events of the Fionna and Cake episode of the Cartoon Network Adventure Time series, this Collector's Pack includes two decks featuring the female alternate-reality versions of the series' main characters. Each character has her own deck.

(Click either image for larger view.)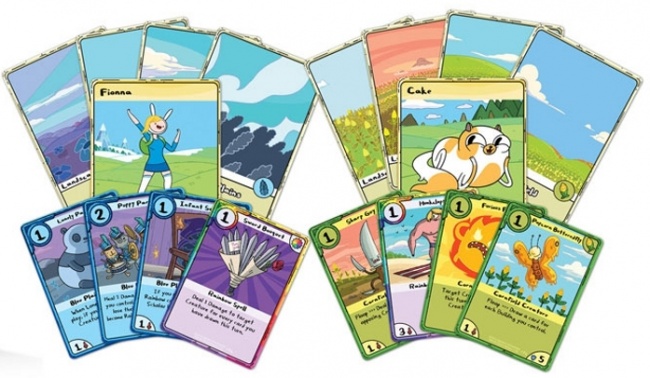 For Fionna, it's a "Blue Plains" deck that includes a Rainbow element. This deck is designed for easy customization by players using Rainbow cards and centers around card drawing effects.
Meanwhile, Cake gets a "Cornfield" deck that is designed to allow a lot of Building cards to enter play, and includes more Building cards than any earlier deck for the game.
Each fixed deck includes 40 cards. Also included are 8 landscape tiles, 2 oversized hero cards, and hit point tokens, as well as a code to unlock features in the Card Wars iOS game.
Cryptozoic announced Fionna vs. Cake at Gen Con, along with a number of other Cartoon Network licensed projects (see "Cryptozoic's 2016 'Adventure Time: Card Wars' Plans").