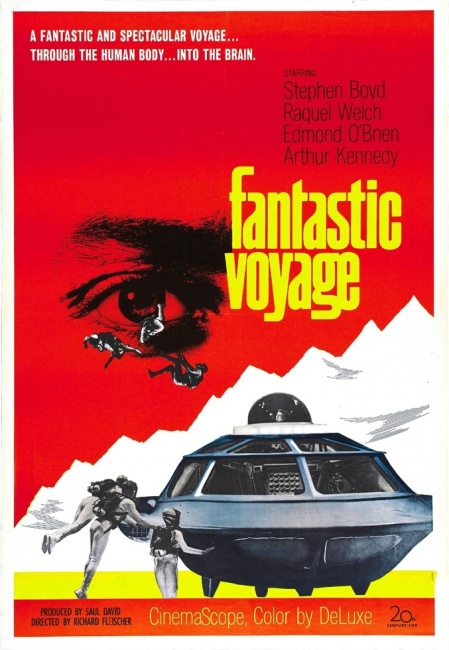 James Cameron's Lightstorm Entertainment is in talks with Guillermo del Toro to direct a remake of
Fantastic Voyage
, the 1966 sci-fi classic, according to
The Hollywood Reporter
.
The proposed team would bring in director del Toro (Pan's Labyrinth, Hellboy) to join David Goyer (The Dark Knight, Blade II) and Justin Rhodes (Contract Killers), who wrote the treatment and script for the new movie, respectively. Goyer and Rhodes will continue script development. Titanic producers Cameron, Rae Sanchini, and Jon Landau will produce, with Goyer also acting as executive producer in a joint venture between Twentieth Century Fox and Lighthouse Entertainment.
The original Fantatic Voyage told the adventurous tale of a group of scientists who are miniaturized to atomic scale and sent inside the body of a comatose Cold War defector with important secrets, in a harrowing attempt to save his life after an assassination attempt. The remake is intended to be a major movie event; there is currently no official date set for release.
Also in the fire for del Toro is a new series for Netflix called Trollhunters (see "New 'Voltron' on Netflix").
Del Toro's hopes for a sequel to Pacific Rim finally came crashing down recently. Initially that movie was first delayed, and then removed from Universal's calendar. Despite a November tweet from del Toro which seemed to signal potential progress (see "Geek Movie News Round-Up"), Universal Studios has not restarted a production schedule for the movie.