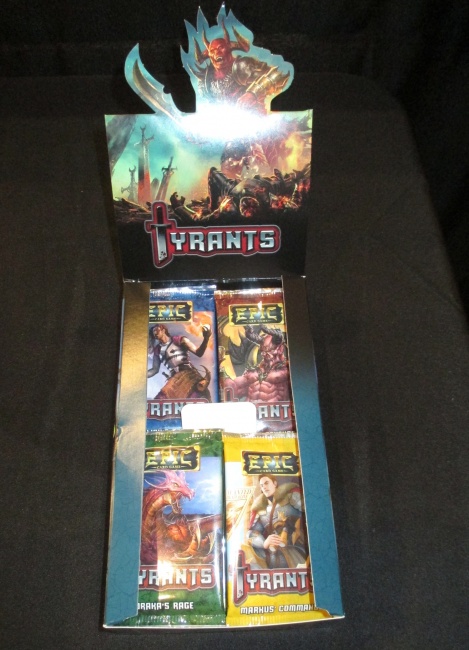 Toy Fair News:
White Wizard Games has announced a new expansion for its
Epic
deckbuilding card game.
Epic: Tyrants
will release in late Q1.
(Click any image for larger view.)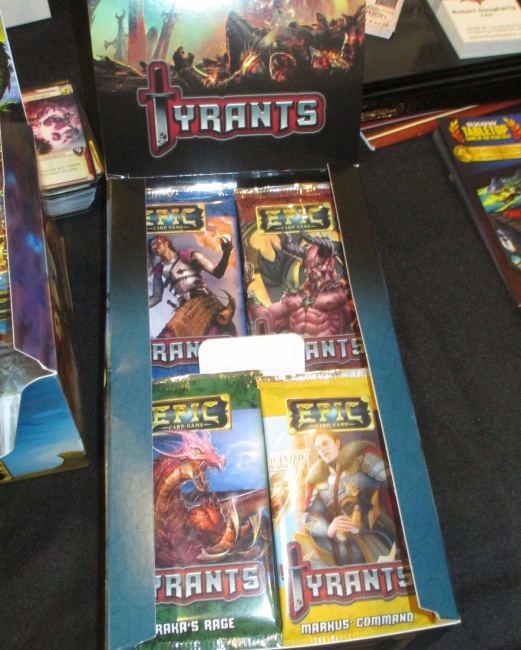 "It comes in four 13-card packs. The packs are not random, each one is a mini expansion," Robert Dougherty told ICv2, indicating the cards will be the same in each similarly labeled pack. Each pack contains 12 unique game cards and a new-art double-sided token card. MSRP is $4.99.
For organized play, White Wizard is introducing Game Day packs and tournament kits for Epic in March. "This is similar to what we've done with Star Realms," said Dougherty. The game day packs will include eight of one participation promo card, and two of another promo card for prizes. Net price is $2.00. The cards are not to be sold, only used for promotional events.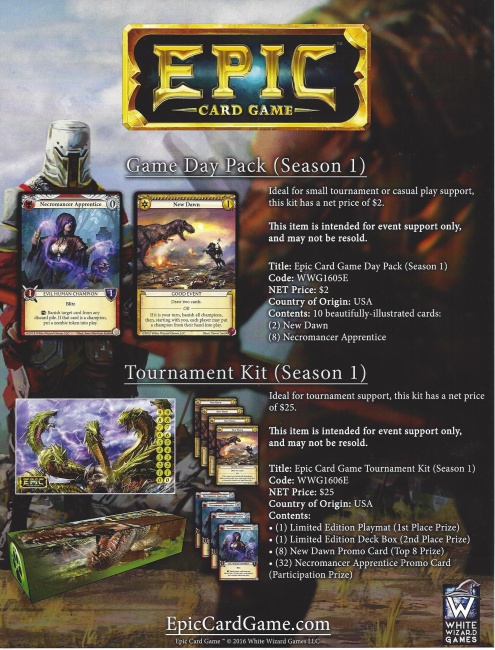 The tournament kit includes a playmat and card storage box with unique artwork for first and second prize, 8 prize cards, and 32 participation cards. Net price is $25.00.