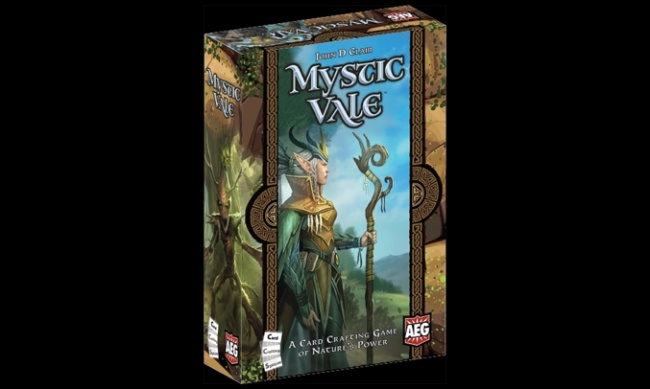 Alderac Entertainment Group has announced Mystic Vale, a new game with a new "card-crafting" mechanic, for June.

In Mystic Vale, players take the role of druids working to cleanse the land, using your powers to bless the land and rescue spirits. An exciting new element to the game is the "Innovative Card Crafting System," which uses special sleeves to allow numerous cards to be built together, crafting endless combinations in one sleeved meta-card.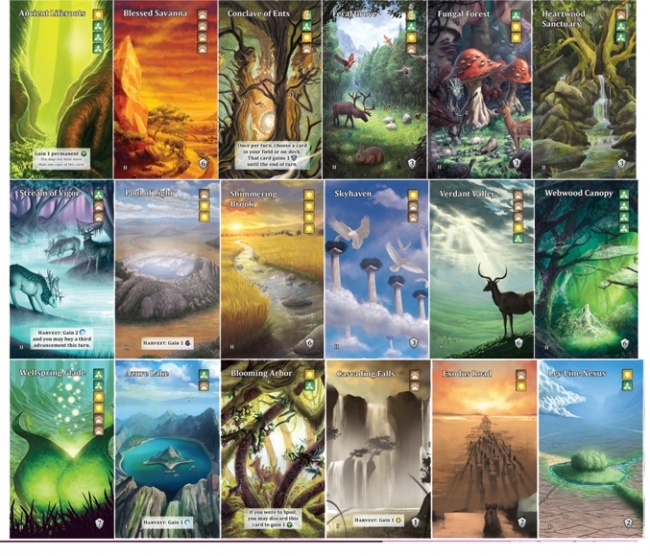 The game contains 80 starting cards, 96 advancements, 18 Fertile Soil advancements, 36 vale cards, 4 reference cards, 14 VP tokens, 4 mana tokens, 100 specialized sleeves, and a rulebook. It plays 2 - 4 players in games of roughly 45 minutes. MSRP is $39.99.
Recently, AEG announced expansions for their games Dice City and Lost Legacy (see "New Expansions for 'Dice City' and 'Lost Legacy'").