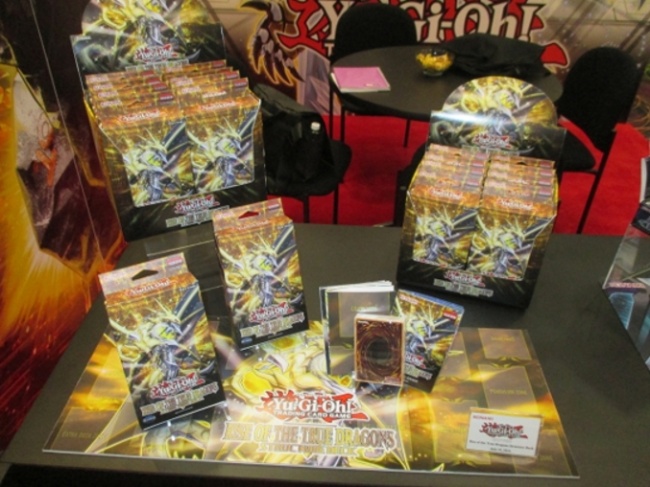 Konami released initial information and showed packaging for three Summer 2016 products at GAMA Trade Show this week.
Rise of the True Dragons Structure Deck will street July 15. It follows on the re-launch of the Blue-Eyes theme in Shining Victories (see "Blue-Eyes White Dragon Returns") with new high-level Dragons, new Dragon devotee monsters, and a new Spell card that Summons any Level 7 or 8 Dragon from the Graveyard, with no restrictions.
Pendulum Domination Structure Deck (see "Preview: 'Yu-Gi-Oh!' Toy Fair Pics") was originally scheduled for July 15, but has been taken off the schedule.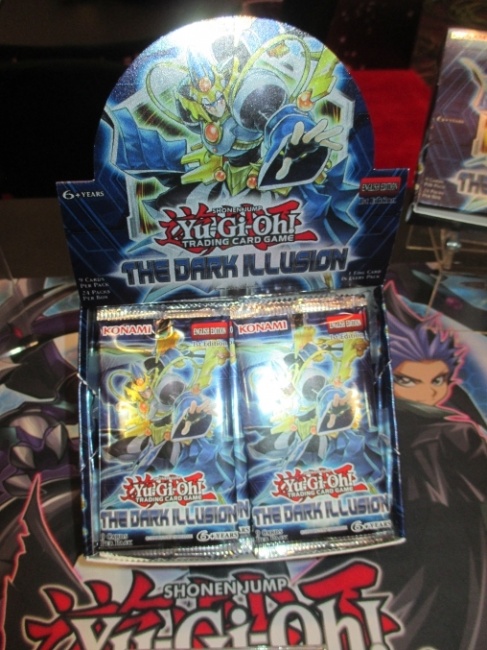 The Dark Illusion
, a new core booster set, will be released August 5. This 100-card set includes new Deck themes, 10 never-before-seen cards, and support for recent and classic themes, and sets up the return of Dark Magician.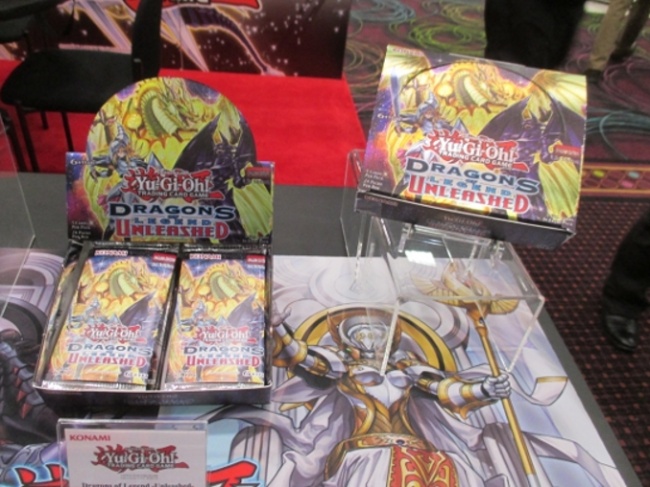 Dragons of Legend – Unleashed
(title and other info tentative) is planned for August 19. This special booster includes numerous foils from the manga and anime that have never been used in cards before. It's the "spiritual successor" to
Dragons of Legend.