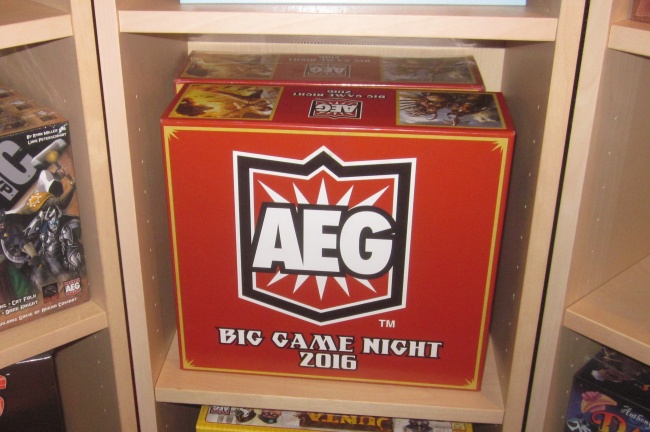 Alderac Entertainment Group will be running its
Big Game Night
event at Gen Con again this year, and is offering retailers an opportunity to participate with the
Big Game Night Box
, featuring
Love Letter
designer Seiji Kanai's
Eight Epics
.
At Gen Con each year, AEG sponsors its Big Game Night event, attracting more than 600 participants and featuring the newest game titles from AEG. This year, the publisher is introducing a program through which retailers can participate with in-store events: The Big Game Night Box kit. The kit will include 8 game boxes, demo games, and signs that retailers can use to publicize the event.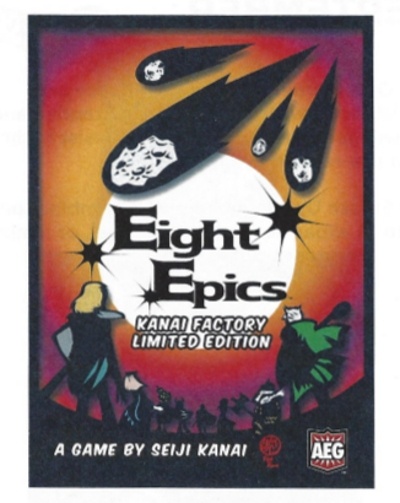 AEG has not revealed all of the contents of the
Big Game Night Box
, which is meant to be a surprise to the participants. It has, however, announced that one of the games featured in the event will be the cooperative dice game
Eight Epics
, a new design from Seiji Kanai, the creator of the hit minimalist game
Love Letter
.