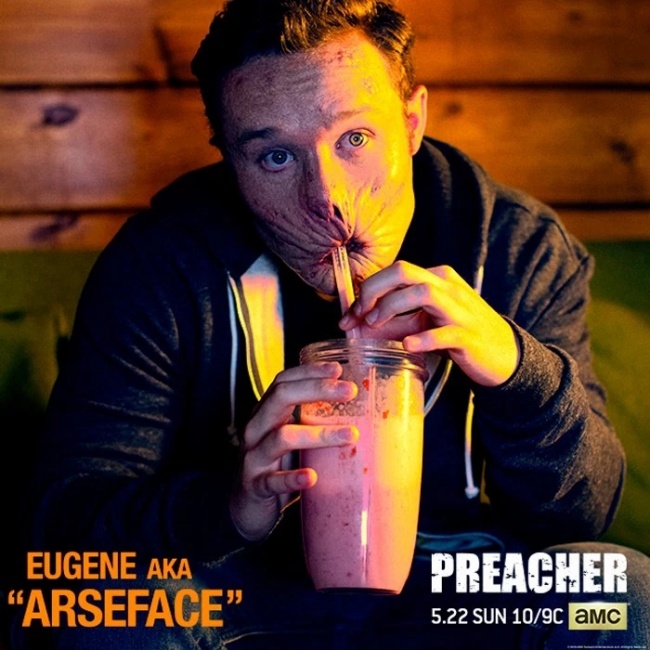 AMC shared the first image of one of
Preacher's
most memorable characters today, Eugene "Arseface" Root.
(Click image for larger view.)
Eugene is played by Ian Colletti, with a lot of help from prosthetics (see "'Arseface' Cast in 'Preacher' Pilot"). Eugene's failed suicide attempt leaves him severely disfigured, but an epiphany afterwards leads him to always try to be positive and nice.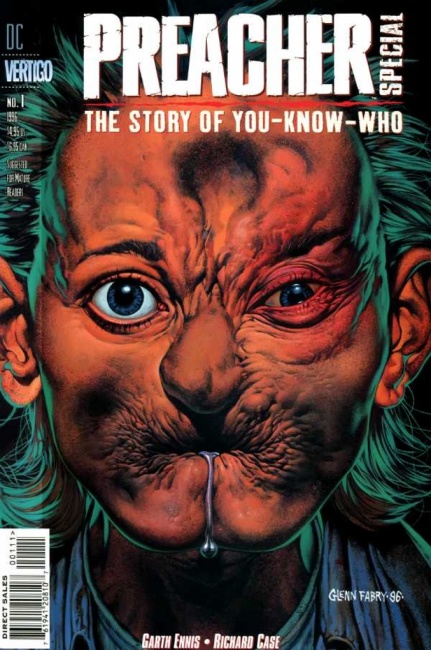 Preacher
premieres on Sunday May 22 on AMC.
The series trailer can be seen here: First 'Preacher' Trailer.