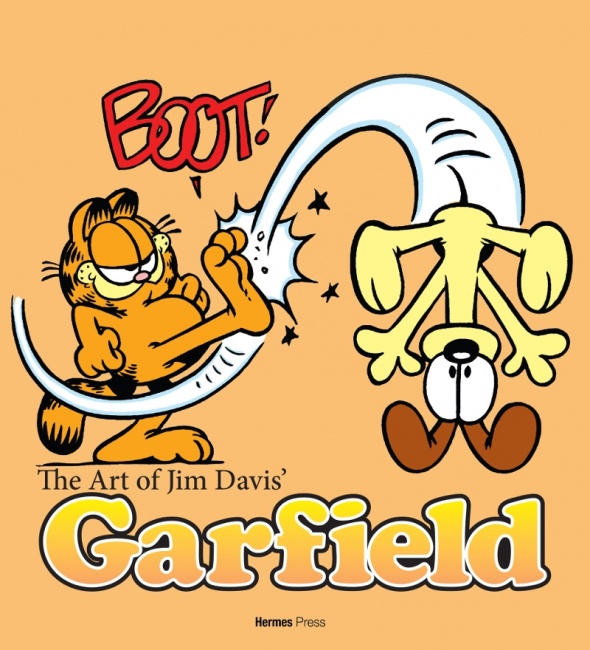 Hermes Press and Paws, Incorporated have partnered to release The Art of Jim Davis' Garfield.

The full color, 10" x 11," 256-page hardcover offers a rare behind-the-scenes look at the making of the comic strip. It features original comic strip production art, original cels from the TV show, rare production art and more. The book will also include an essay by historian R. C. Harvey, which discusses the history of Jim Davis and Garfield, and how the cat has grown in popularity and changed style over the years. Harvey interviews Davis to get the artist's perspective on how Garfield has grown and evolved since its debut in 1978. MSRP is $49.99. Release is planned for August 2.


There will also be a special, limited edition version of this book released though Diamond Previews. Limited to 750 copies and signed by Jim Davis, it will include a special signed and numbered plate with a deluxe dust jacket. MSRP is $75.00.