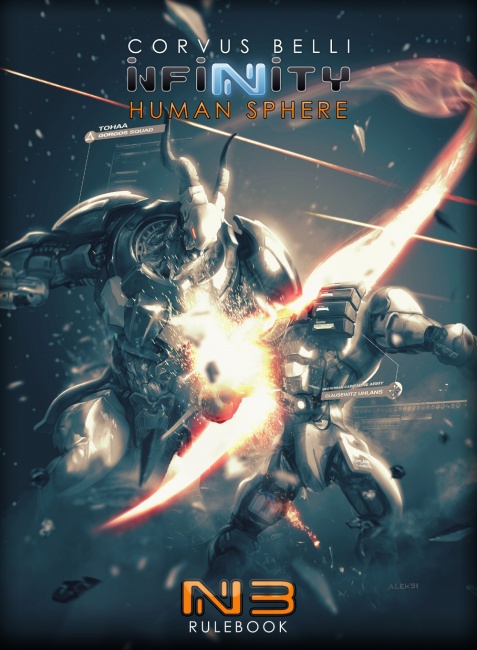 Corvus Belli has announced Human Sphere N3 for its Infinity miniatures game. Release is planned for the first week of May

The 155-page updated rulebook will include improvements and optimizations for the game, including recalculated costs for troops that were included in expansions after the original rulebook released, updated profiles for new factions which were introduced (including ALEPH and Tohaa), and new tactics for armies.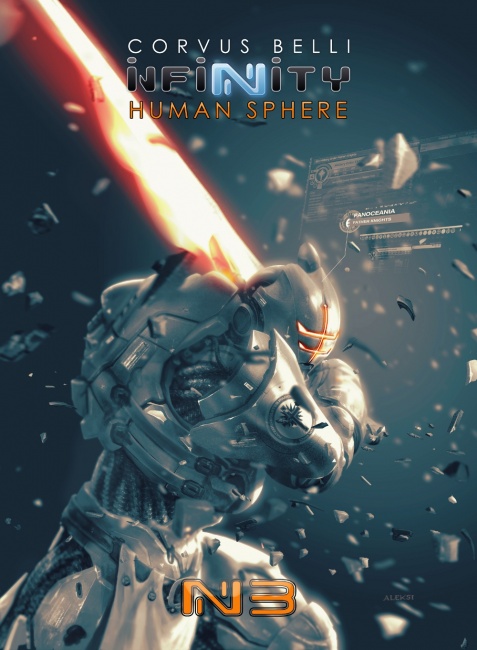 The new 303-page guidebook will have background, art, graphics, profiles, and more on the histories and tactics of different factions.
(Click any image for larger view.)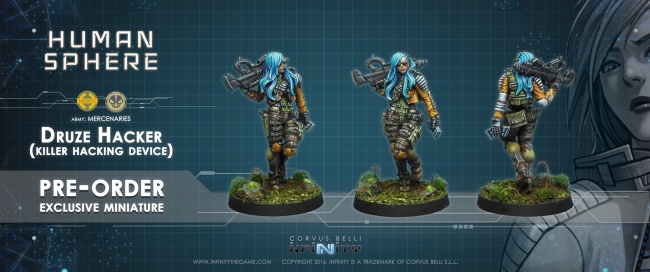 Both softcover books are sold together in a slipcase. An exclusive miniature,
Druze Hacker,
will be included with preordered copies of the books. MSRP is approximately $68.28 (€59.95).
Corvus Belli announced 2016 tournament and league play this winter (see "Corvus Belli Announces 'Infinity' Organized Play")