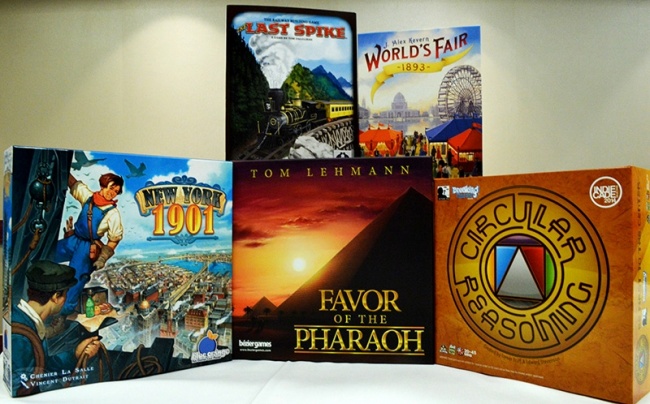 Mensa has held its annual Mind Games competition and selected five games it feels are the best of new releases in the last two years.
The competition is held annually, and includes games which are new to the market within the last two years, which are reviewed over a marathon 42-hour gaming session.
This year's winners include:
New York 1901 (Blue Orange Games)
World's Fair 1893 (Renegade Game Studios)
Favor of the Phararoh (Bezier Games, Inc)
Circular Reasoning (Breaking Games)
The Last Spike (Columbia Games)
"Our judges have the great pleasure of reviewing some of the best new tabletop games out there," said Chief Judge Greg Webster. "We are happy to be able to provide valuable feedback to all of the competing manufacturers."
Entrants for the 2017 competition will have to have achieved national distribution between June 1, 2015 and June 1, 2017.