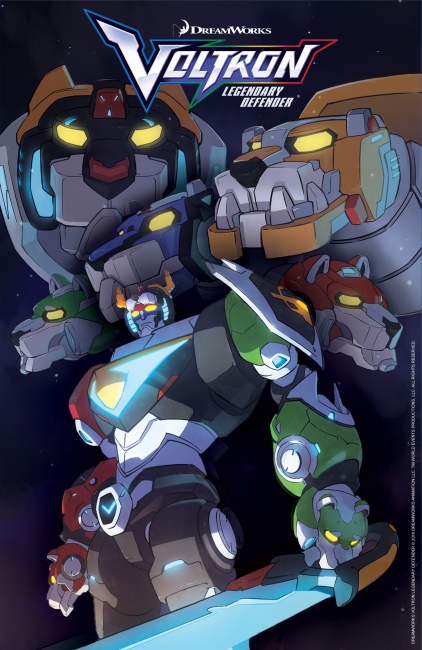 Lion Forge will launch a comics and graphic novel publishing program tied to the new
Voltron
animated series on Netflix (see "
New 'Voltron' on Netflix
"), which will expand the new storylines from the show. The first five-issue miniseries will carry the same title as the TV show,
Voltron: Legendary Defender
, and be written by Tim Hedrick, the show's head writer, and Mitch Iverson.
Hedrick explained the source of the story material. "When the writers for
Voltron: Legendary Defender
were coming up with episode ideas, there were some that were just too epic, too outlandish, too MUCH to be contained in a mere half-hour on the small screen," he said.
Each issue of the miniseries will follow one pilot as they seek to save the life of Coran, Princess Allura's majordomo, from a villain looking to settle an old debt.
The miniseries will launch in July, after fans have had time to watch
Voltron: Legendary Defender
, which is being released June 10. The material will be collected into graphic novel format for release in December.
This is the first Voltron publishing from Lion Forge; Dynamite Entertainment and VIZ Media have also publshed Voltron products in the recent past.