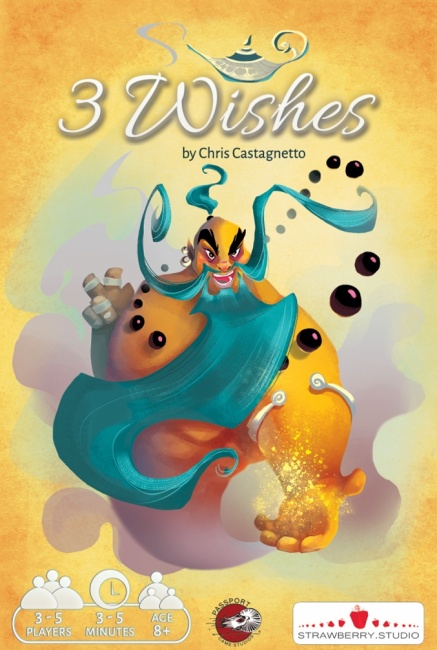 Strawberry Studio, a new imprint of NSKN Games, has announced its formation with three new games on its publishing schedule: 3 Wishes, Crazy 5, and Mistfall: Heart of Mists, a new stand-alone expansion for Mistfall.

The new daughter company brings together a talented team of game designers and developers: Andrei Novac and Agnieszka Kopera (Progress: Evolution of Technology, Exodus: Proxima Centauri), Błażej Kubacki (Mistfall, Simurgh: Call of the Dragonlord), and Rainer Ahlfors (Card Hockey League). Strawberry Studio will focus primarily on microgames, though not exclusively.

3 Wishes is a family/party game for 3 -5 players that plays in an incredibly quick three to five minutes. This game pits player against player in a contest of memory, intuition, and bluffing. With a wish-granting genie causes a stir among the players, not all wishes will come true, and only the player who balances their wishes properly will earn the genie's favor. It is due in stores this August.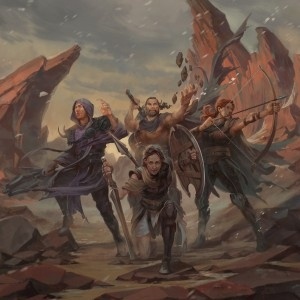 The popular game
Mistfall
from NSKN Games will see its expansion
Mistfall: Heart of Mists
put out under the Strawberry Studios banner. This cooperative game expansion is a full stand-alone game, and continues the story of the original game, with alternate versions of some of the game mechanics, and introducing Allies to the game. Designed by original
Mistfall
designer Blazej Kubacki, this game plays 1 - 4 players, and will appear on Kickstarter this May.
In the fall, Strawberry Studios will release
Crazy 5
, another family/party game, though with a slightly longer play time at 10 - 25 minutes for 2 - 5 players. In this push-your-luck dice game, players roll dice and try to convert their roles to fame in the battle arena. Featuring some innovative and intuitive rules, it is quick to learn while still being compelling.
Crazy 5
will release in October.
No MSRP has yet been announced for any of these initial releases.
Passport Game Studios will be the US publisher for all Strawberry Studios releases, as they were previously in the original printing of Mistfall (see "NSKN's Fantasy Adventure Game 'Mistfall' Gets US Release").