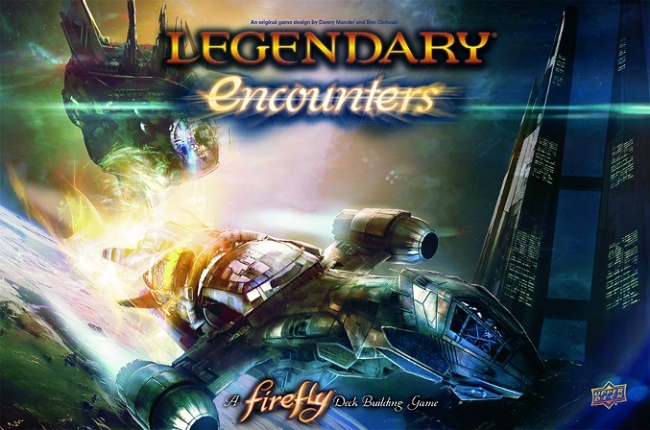 Upper Deck has released details on its forthcoming Legendary Encounters: A Firefly Deck Building Game, announced last August (see "Upper Deck to Release 'Firefly Legendary Encounters'").

The Firefly core set allows players to play Legendary Encounters as the crew of the spaceship Serenity. They must work together to complete a series of episodes, acquiring ship upgrades over the course of the game and avoiding strikes that can damage the ship.

The game will include 500 cards, all with original artwork, and a game mat to organize cards during play. MSRP is $59.99.