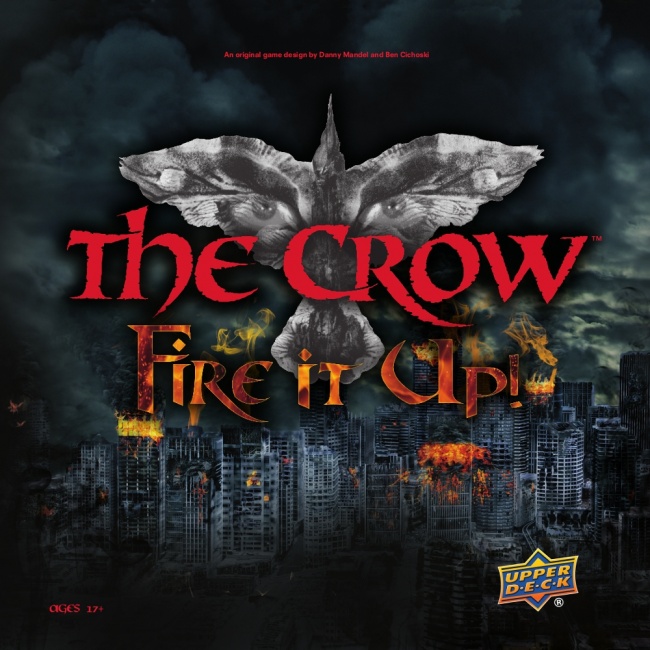 Upper Deck Entertainment has released artwork and details on its upcoming
The Crow: Fire It Up
card game releasing in September.
Designed by Danny Mandel and Ben Cichoski, the game is set on Devil's Night in the Motor City, where players face off as either Eric Draven and his associates or the Motor City Gang trying to complete their objectives first. Eric is aided by Officer Albrecht, Sarah and the Crow while trying to track down the Motor City Gang that killed him and his fiancé the night before their wedding day a year before. The Motor City Gang: Tin-Tin, Funboy, T-Bird, Grange, Myca and Top Dollar, are trying to set fires and take out Eric.
The box contains 98 cards, 61 tokens, 4 double sided game board tiles, 4 player boards, 12 custom dice, 12 standee stands, and a rulebook. MSRP is $49.99.
Upper Deck announced the multi-year licensing deal for The Crow in 2014 (see "'Crow' License, 'Firefly Dice Game,' 'Legendary: Marvel Villains'") and previewed the game at Toy Fair (see "'Deadpool,' 'Homies,' 'Shark Island,' More").