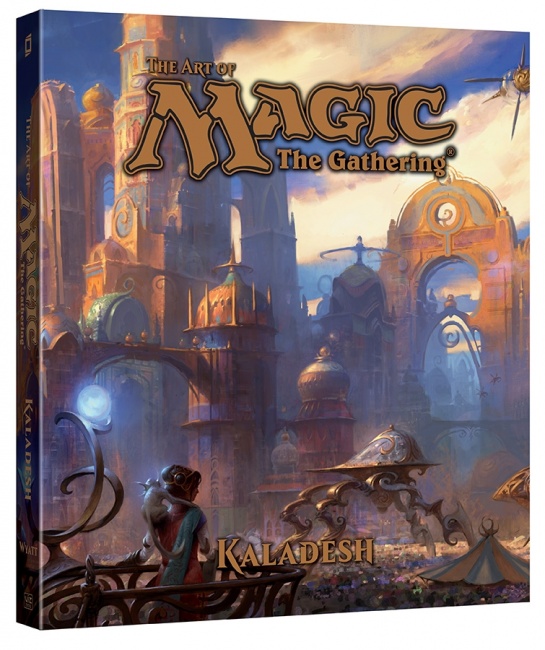 VIZ Media has partnered with Wizards of the Coast to produce
The Art of Magic: The Gathering: Kaladesh,
the latest title in the ongoing series of hardcover art books. Release is planned for January 2017.
Kaladesh is the third volume in the art book series (see "'The Art of Magic: The Gathering--Zendikar'" and "Second 'Art of M: TG' Book Announced"). The 240-page hardcover details the magical plane of Kaladesh, where anything is possible. Discover the inhabitants, inventors, and artifacts of the vibrant plane with a trip to the grand Inventors' Fair. The book is illustrated with dozens of full color illustrations by more than 95 artists including Cliff Childs, Winona Wilson, Christine Choi and Adam Paquette. The cover illustration is provided by Paquette. The book includes in-depth lore by Magic: The Gathering Senior Game Designer James Wyatt.
The new volume will tie to the release of the Kaladesh block, which launches in September (see "Major Plans for 'Magic: The Gathering'").
MSRP was not announced.
The second book in the series, The Art of Magic: The Gathering: Innistrad, releases on July 5.