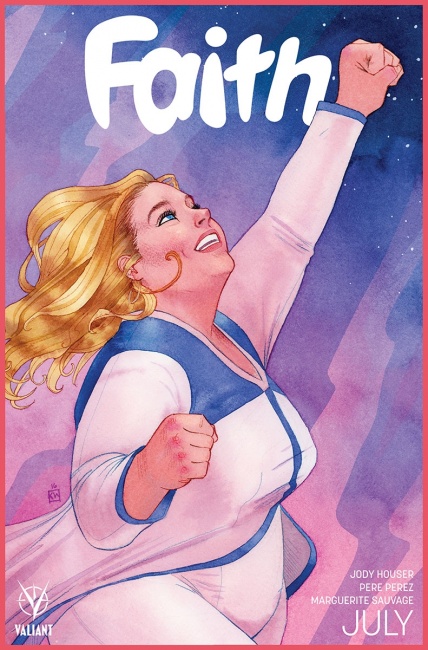 Valiant Entertainment announced its new "The Future of Valiant" initiative which includes ongoing series, miniseries, and standalone events encompassing seven series beginning in July.

The event kicks off with the release of a new ongoing solo series for Faith. Written by Jody Houser, the series will feature art by Pere Perez and Marguerite Sauvage, and a first issue cover by Kevin Wada. The series launches on July 20 (see "Breakout Star 'Faith' Gets Ongoing Title").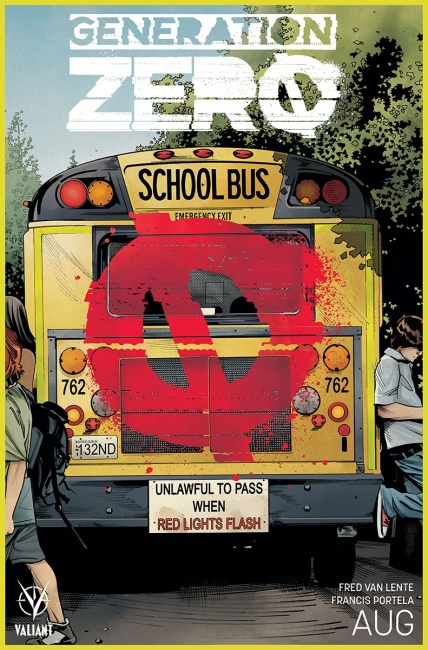 Debuting in August is
Generation Zero
. Written by Fred Van Lente (
Ivar, Timewalker
), the book features art by Francis Portela (
Faith
), and a first issue cover by Stephen Mooney. Spinning out of
Harbinger Wars,
the teenagers of Generation Zero have pledged to protect each other, and to right the wrongs perpetrated against kids just like them. When a teenager winds up dead after a suspicious car crash in a newly booming tech town, Generation Zero arrives on the scene to investigate.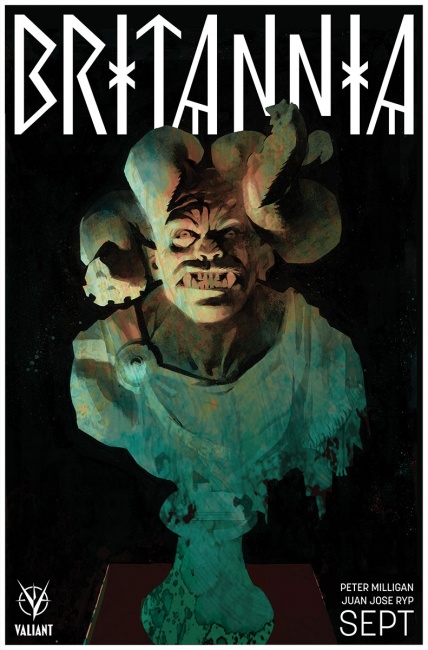 Launching in September is the miniseries
Britannia.
The 4-issue series will be written by Peter Milligan (
X-Statix, Shade the Changing Man
), with art by Juan Jose Ryp (
Ninjak, Clone
) and a first issue cover by Cary Nord. Set in the year 65 A.D., Antonius Axia, the Roman Empire's first detective, is sent to Britannia to investigate unnatural happenings. Can he reassert Rome's control on the barbaric frontier and keep the mysterious monsters haunting the isle at bay?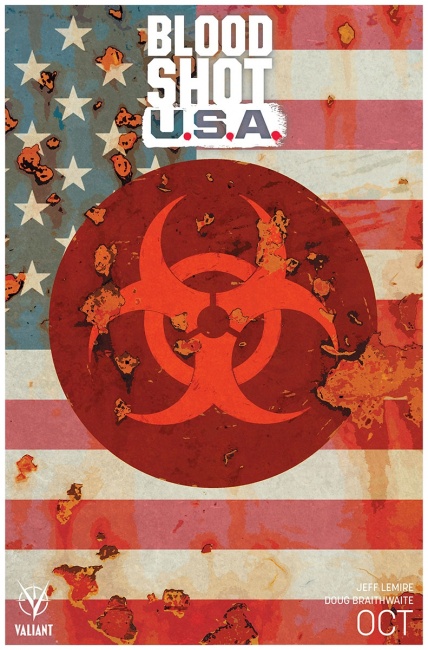 Valiant will launch a standalone miniseries event for Bloodshot in October.
Bloodshot U.S.A.
will be a four-issue series written by Jeff Lemire (
Bloodshot Reborn, Extraordinary X-Men
) with art by Doug Braithwaite (
Armor Hunters, Justice
) and a first issue cover by Kano. When Project Rising Spirit perfects a contagious, airborne nanite prototype which can turn ordinary people into supersoldiers like Bloodshot, someone must stop them before they release it. But its already loose in New York City. Can Bloodshot contain it before it spreads?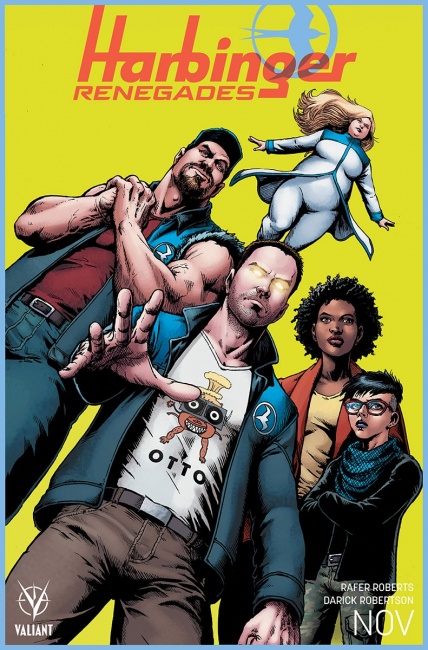 In November, the new ongoing
Harbinger Renegades
series will launch. The series will be written by Rafer Roberts (
A&A: The Adventures Of Archer & Armstrong
) with art and first issue cover by Darick Robertson (
Happy!, The Boys
). Set six months after the whistleblowing leak that alerted the world to the existence of psiots, the Harbinger Renegades are busy working town by town to build their ranks and subvert authority as they prove that their power has always had a purpose.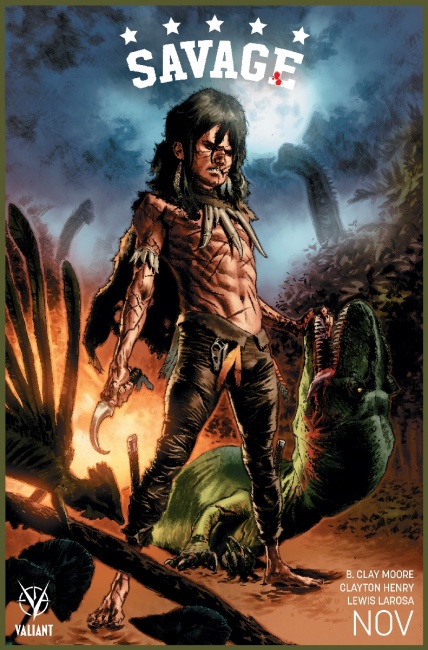 Also releasing in November is the miniseries
Savage.
Written by B. Clay Moore (
Hawaiian Dick
), the series features art by Clayton Henry (
Harbinger Wars
) and Lewis LaRosa (
Bloodshot Reborn
). The first issue cover will also be done by LaRosa. When a world-famous soccer star and his pregnant supermodel wife crash-land on a mysterious island, everyone thinks they're dead. But they survived, living on the island ruled by prehistoric creatures from long ago. This is their story.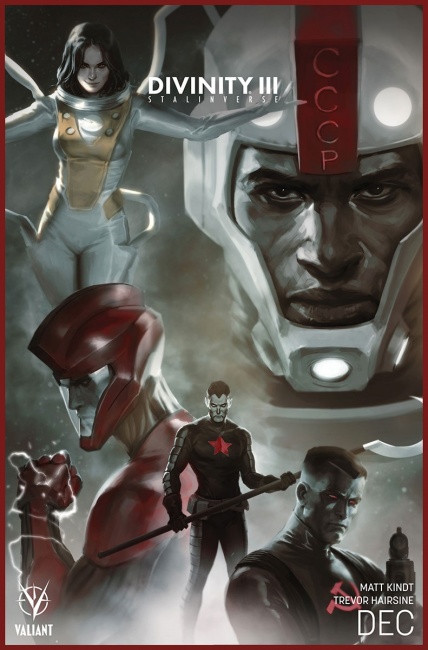 Divinity III
will launch in December. The four-issue miniseries will be written by Matt Kindt, with art by Trevor Hairsine, and a first issue cover by Jelena Kevic-Djurdjevic. Picking up in the wake of the currently ongoing
Divinity
II (see "
Valiant Plans Second Kindt, Hairsine 'Divinity'
"), the story will introduce the world to a new god. And he's a Communist. Welcome to the Stalinverse, comrade.