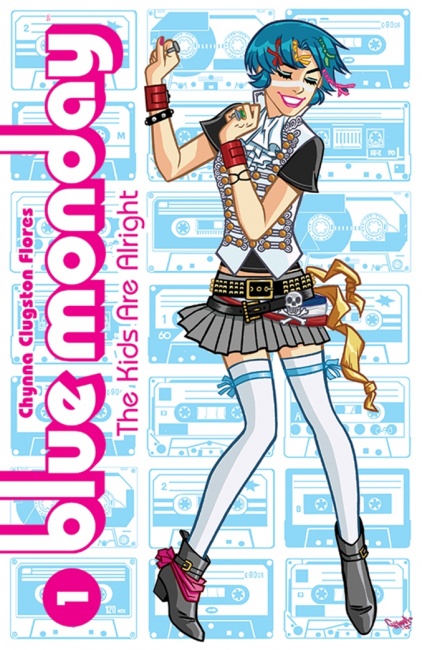 Image Comics will release a new colorized edition of Chynna Clugston Flores's first Blue Monday graphic novel on July 27. The publisher also plans to release new Blue Monday material in the future.

Folores' (It Girl & the Atomics, Scooter Girl) storey is colorized by Jordie Bellaire. The comic was originally released as a series of one-shots and miniseries by Oni Press beginning in 2000. The story follows the Pepsi-fueled misadventures of teenager Bleu L Finnegam and her alt. culture friends as they navigate high school during the early 1990s. The book, which collects the first volume miniseries as well as early short stories, will feature an introduction from Kieron Gillen (The Wicked + The Divine).

Image indicated there are plans to release additional volumes as well as new material. "I grew up reading Blue Monday in my teenage years, and it is the foundation for exposing me to all sorts of music, comics, and films that saved my adolescence from sh*t-kicker suburban hell," said editor Ian Shaughnessy. "As a fan and now a friend, I couldn't be happier working as Chynna's editor on these new full-color editions, as well as on the new adventures of Bleu and the gang in future Blue Monday comics."

The 136-page full-color trade paperback has an MSRP of $9.99.