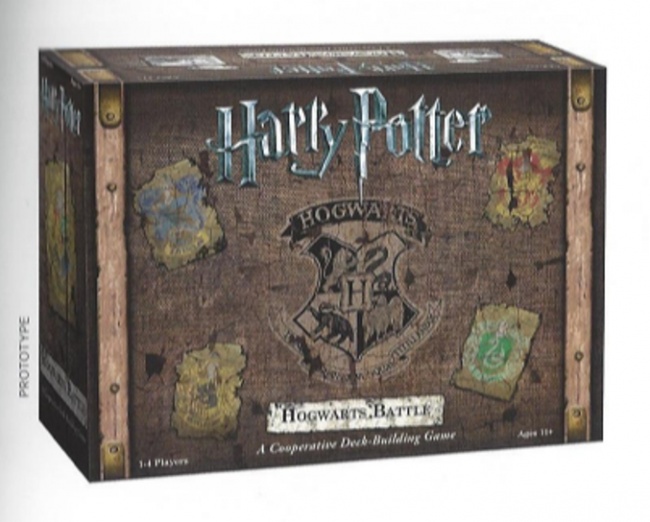 At the recent ACD Games Day, USAopoly previewed a mock-up of its upcoming cooperative deck building-style card game based on the
Harry Potter
films, entitled
Harry Potter Hogwarts Battle: A Cooperative Deck-Building Game,
scheduled to release late this summer.
In Hogwarts Battle, the players assume the roles of iconic characters from the series: Harry, Ron, Hermione, and Neville. Each character is represented by a unique deck of cards. During the game, players can acquire new cards for their personal deck, including spells, magic items, and other characters. Meanwhile, the villains work to undermine the players through attacks and the Dark Arts. As a cooperative game, the players must work together if they are going to defeat the villains.

Harry Potter Hogwarts Battle
will include 245 cards, a main game board, health-tracker boards for the characters, dice, and markers, as well as card boxes to hold the cards between games.
USAopoly has embraced Harry Potter this year, recently releasing a version of Clue based on the films (see "'Clue: Alien vs. Predator,' 'Monopoly Halo,' More").