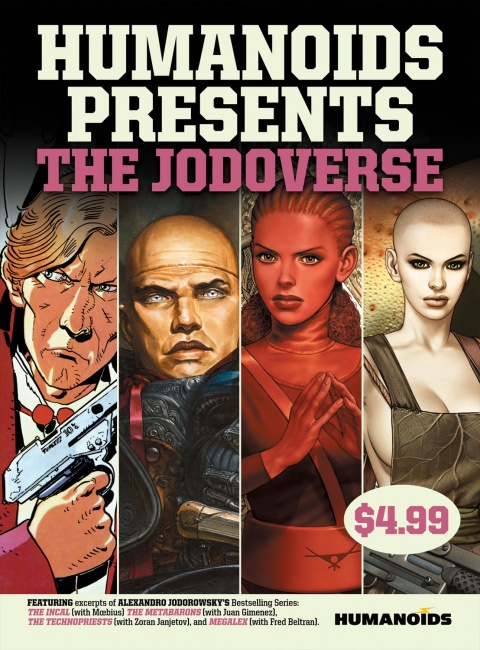 Humanoids will release a 112-page sampler with excerpts of four Alexandro Jodorowsky's graphic novels at the promotional price of $4.99 in September, the company announced.
Humanoids Presents: The Jodoverse
will include excerpts from
The Incal, The Metabarons, The Technopriests, and Megalex
. Artists on the works include Moebius, Juan Gimenez, Zoran Janjetov, and Fred Beltran.
A limited number of early release copies will be sold at San Diego Comic-Con.